Belkin unveils Conserve Surge with Timer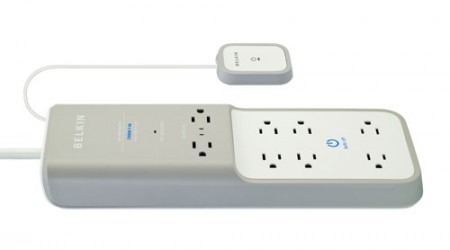 Consumers and business users alike are all concerned with saving power. Not only is cutting electricity use good for the environment, but it saves money in the form of utility bills as well. Belkin has announced a new surge protector that is aimed at business users called the Conserve Surge with Timer.
The surge protector is designed to shut off six of its outlets automatically after a specified period of being on. The idea is to eliminate standby power consumption on desktop computer components. According to Belkin, power consumption of desktop gear accounts for almost half of the IT energy costs in most businesses.
The surge protector also has two always on outlets that remain powered while the others turn off. If leaving early, workers can also turn off the six outlets by pressing an on/off switch built-in. The conserve Surge with Timer is available now for $34.99.