Belkin TuneCast Auto Live ships in North America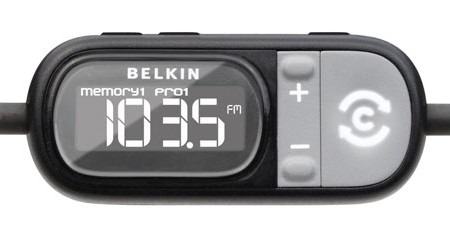 Many newer cars over the last few years have started to include auxiliary inputs that will allows you to plug your MP3 player into the radio directly to listen to your digital tracks on the road. However, there are still a lot of cars on the road that do not have this feature.
If your car lacks an input for your iPhone or iPod and you want to hear your digital tracks on the road, Belkin has announced that it is now shipping the TuneCast Auto Live FM transmitter. The system is a hardware and software combo that takes advantage of GPS to find the clearest unused frequency in your area to broadcast your playlist over.
The applications installed on the iPhone or iPod touch and does all of the tuning via the iPhone. That means you don't have to change your presets. The app is free, but will only work with the TuneCast device. The TuneCast has a LCD screen and works with the nano and classic iPods as well. The device is available in America now for $79.99 and will hit other areas starting in March.