Belkin iPad Air Qode Slim, Thin, and Ultimate Keyboard Cases to launch next month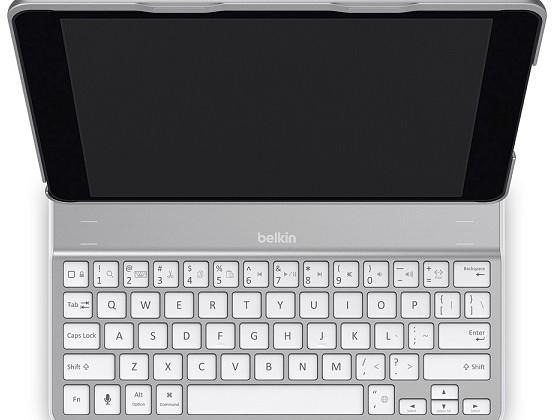 Apple has introduced its latest iPad, the iPad Air, which we got our hands on earlier today. Following this, Belkin has announced three keyboard models for the new slate, each offering its own features for users of many varieties, whether an on-the-go casual user or a business power user. All three will be available for purchase in early November.
The least expensive of the three is the Qode Slim Style Keyboard Case, which is priced at $79.99 and available in five colors: black, red, topaz, sorbet, and purple. This particular case is Folio-style with Bluetooth for connectivity, offering TruType keys and a stand that can be moved for multiple viewing angles. There's a handheld media mode, as well, allowing the keyboard to be moved into a flat position if needed.
The Qode Thin Type Keyboard Case is the next in line, priced at $99.99 USD and being offered as an ultra-thin/light offering for those who need something very portable. The Thin Type features a protective screen cover, as well as Bluetooth for connectivity. Likewise, there are TruType keys, as well as Function and iOS-centric keys. Magnets are integrated for holding the keyboard closed, and viewing angles are available with support for both portfolio and landscape. There's a rechargeable battery offering 79 hours of life and smart sensing to turn the keyboard off automatically. Thickness is 4mm.
Last but not least is the Qode Ultimate Keyboard Case, which is priced at $129.99 USD and is the highest-end of the bunch with dual-sided aluminum to offer protection and the ability to use the iPad Air as a laptop replacement. With the Ultimate comes a construction from aircraft-grade aluminum, TruType keys, and three viewing angles. Dual neodymium magnets offer additional stability. There is an automatic on and off function with smart sensing and a rechargeable battery with a 264 hour battery life. Both black and silver are available.