Belkin CAT6a 10-Gigabit-per-second networking cables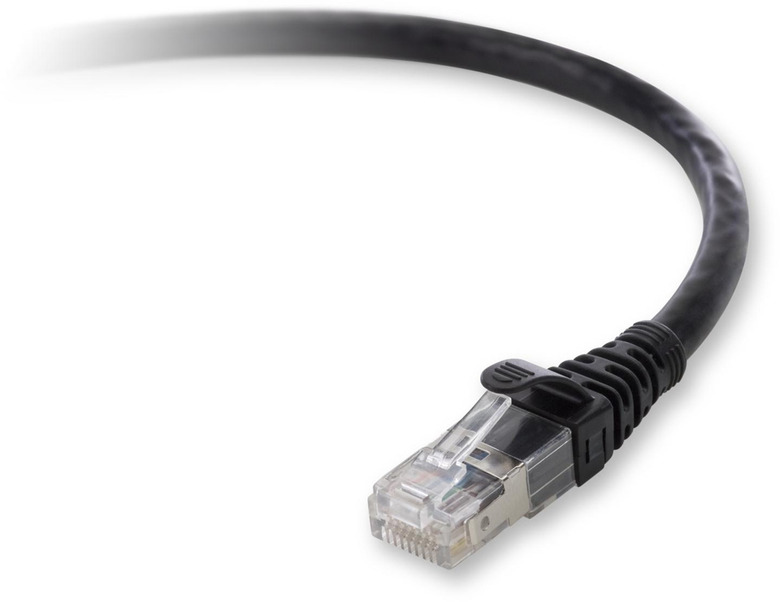 Belkin have unfurled a new range of ETL-Verified CAT6a cabling, boasting up to 10-gigabit transfer speeds.  Intended for data centers and structured cabling systems, the new cables and hardware are rated for 10Gbps transmission on up to 100m runs, and have gold-plated connectors with molded, snagless guards.
CAT6a patch cords, patch panels, keystones and bulk cabling will all be available.  Each meet all TIA/EIA-568-B.2-10 requirements in both "channel" and "permanent link" configurations, including alien crosstalk, return loss, insertion loss, propagation delay and delay skew.  Patch cables will be available in 1, 3, 5, 7, 10, 14, 20 and 25 foot lengths, while bulk cable will come in 1000ft reels.
Obviously you'll need some 10-gigabit compatible hardware to make best use of these Belkin cables.  Plugging them into your standard 10/100 router and expecting blazing transfer speeds just isn't going to work.  The new Belkin 6a cables and hardware will go on sale in November 2008.