Behold, Kingston's 2TB flash drive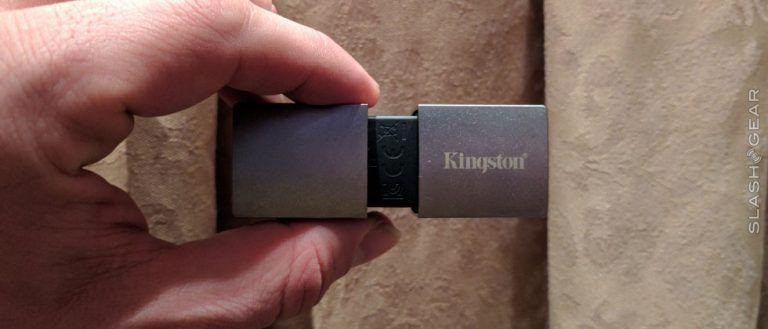 This relatively small box of metal can carry 2TB of data – well enough for your whole movie collection, not to mention your music files. Straight from Kingston, the makers of many sorts of high-capacity and super-swift bits of hardware, the DataTraveler Ultimate is extremely simple. It rolls with a size of 72mm x 26.9mm x 21mm and connects with USB 3.0.
This drive is not light – it's not extremely heavy, by any means, but it's not flimsy, that's for sure. The outside of the drive is zinc-alloy, which means it's able to take some damage. Rather, it's not going to take any damage as it's quite shock resistant and able to ward off the elements quite well.
According to Kingston, this USB thumb drive is able to withstand temperatures as high as 140F and as low as negative 13F. That's operating temperature, while the Kingston DataTraveler Ultimate Generation Terabyte (GT) flash drive (that's its full name) is able to withstand -40F to 185F in storage. Don't go leaving it in the snow over the winter or anything, but still – it's ready to stay tough.
I call this a thumb drive because that's a term people are familiar with – right around the size of an adult's thumb. In reality, this drive is just a tiny bit bigger than my thumb, but still just within range. If this drive were hollow, my thumb could fit inside.
There's a single LED on one end of this device to indicate when it's active, and its USB plug pops in or out, depending on if it's in transport or being used.
At this time pricing and release dates have not been revealed. We'll know more in the near future on distribution channels, but you can pretty safely bet this drive will be out in the United States in the first half of the year – quite safely indeed.