BedJet V2 controls the climate between the sheets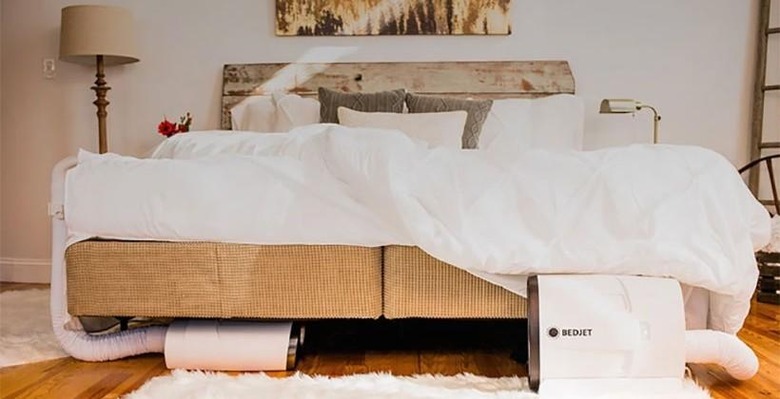 In winter months, you can always add more blankets or electric blankets to your bed to keep you nice and toasty. In summer months, things are more difficult. If its 106-degrees outside and your AC system can only cool your home to 80-degrees inside, it can be hard to sleep. BedJet v2 has debuted and the system promises to keep you comfortable in bed while you sleep.
BedJet is a rapid cooling and heating climate control system just for the bed. It promises silent operation and uses air to keep you comfortable. The new version of the BedJet has biorhythm temperature tech aimed at helping you fall asleep faster and stay asleep longer.
Using that biorhythm tech, the BedJet promises to wake you using natural biorhythm wake triggers with controls via Android or iPhone devices. The device will work on any size bed and it stores under the bed with a hose that routes cool or warm air into the bed. It's very similar to heating systems used in the hospital to warm people after surgery.
BedJet V2 is on Kickstarter seeking $24,000, and has raised over $161,000 with 32 days to go. Early backers will pay $199 or more for a BedJet v2 with shipping due in December. Versions with a special AirComforter are available starting at $299 for queen size.
SOURCE: Kickstarter