Beats Eying MOG For Headphone Selling Hub Tip Insiders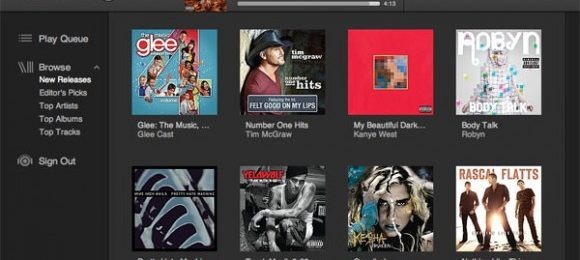 Beats Audio's ambitions for tipped acquisition target MOG extend beyond establishing its own Spotify rival, according to insiders, with the service tipped to form the backbone of a new music store hub. The Beats-branded store would offer both digital content and the headphones to listen to it on, according to CNET's sources, taking advantage of the increasing popularity of the distinctive hardware.
"Numerous other products" are also said to be in the pipeline for the store, presumably including speaker sets and other audio-related kit. HTC could perhaps get its foot in the door too, given the smartphone manufacturer owns a 51-percent stake in Beats.
Word of a potential deal to buy MOG broke earlier this month, though so far there's been no public sign of it completing. However, multiple sources claim that an acquisition is imminent. MOG has seen some success in the past, getting its foot in the door with BMW and MINI as an in-dash streaming multimedia option on some cars, but more recent competition from Spotify has seen it struggle to gain significant traction.
That could all change if, for instance, HTC decided to feature the MOG-powered music hub on its Android and Windows Phone devices, joining HTC Watch and other preloaded apps. Neither MOG nor Beats have commented on the new speculation.