Beats by Dr. Dre & Monster Cable Review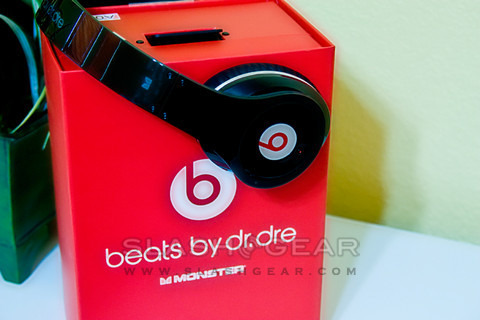 Celebrity endorsed products are big business but, while it may sound cynical, we tend to wonder whether the product would stand up on its own without the big name attached.  So when the Beats by Dr. Dre headphones came in, a collaboration with Monster Cable, you can assume we were very sceptical indeed.  The promise – "experience music the way the artist wants you to" – is backed up by powered amplification and active noise-cancelling, but are they any good?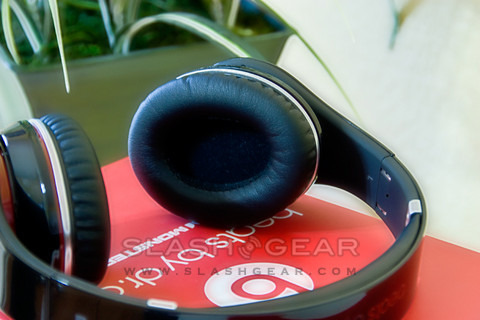 First impressions certainly are.  Though the design of the headphones themselves might be an acquired taste, the materials – high-quality plastic, soft leather cushioning – and the build quality are all reassuringly good.  In the red and black packaging are the Beats headphones, a sturdy carry case, plug adaptor for using them with a full-sized 1/4/-inch audio jack, standard stereo cable and Monster's own iSoniTalk cable that has a microphone and call-answer button for use with your cellphone.  There's also a cleaning cloth: the gloss-finish plastic is a real fingerprint magnet.
Slot two AAA batteries into the left ear cup, flick the power switch on the right side and you're set.  An LED indicates battery status, and the only other control is a mute button in the on the right ear cup that kills both the music and the noise-cancellation should you need to talk with someone.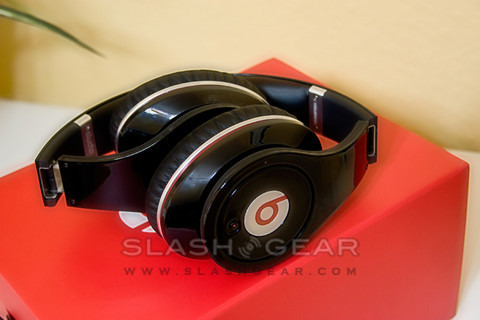 You'll need it, too, as the Beats do a fine job of both keeping out noise and encouraging you to play more music.  Given the celebrity involved it's no surprise that Monster quote rock, hip hop and R&B as key music styles the Beats are suited to, but with the exception of skiffle there's no style that won't benefit from the clarity of trebles, mids and bass.  It's worth being cautious with the volume, too, as the combination of killer noise-cancellation and surprisingly powerful amplification could potentially add up to some serious ear drum damage if used too high for too long.
Frankly, if you were looking for an excuse to encode your digital music at a higher bitrate, the Beats could give you it.  Standard quality MP3s sound good, but uncompressed music is especially pleasing, with further subtleties of instrument and voice teased out on each listen.  While the Beats are a little bulky (though they do fold down somewhat for transport), at 250g they're not especially heavy (though almost 100g more than Bose's QuietComfort 3 noise-cancelling headphones) and long-term comfort is excellent.  We'd much prefer to pack the Beats than the QuietComfort 3's for a long-distance flight.
Whether you think Dr. Dre's "involvement" with the Beats is more marketing hyperbole or simply the latest in his star collaborations really doesn't enter into it.  The Beats may be expensive – $349.95 – but they actually do what they say on the box: help you make the most of your favorite music.
Unboxing Video: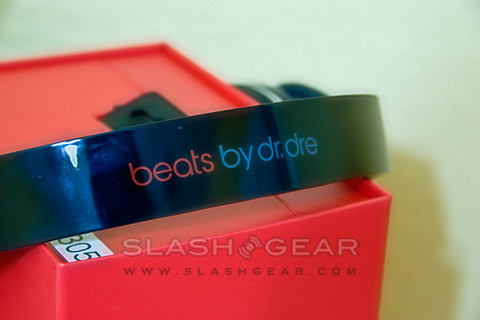 [rating: 3.5]