Beats by Dr. Dre announces new Pill and Pill XL with NFC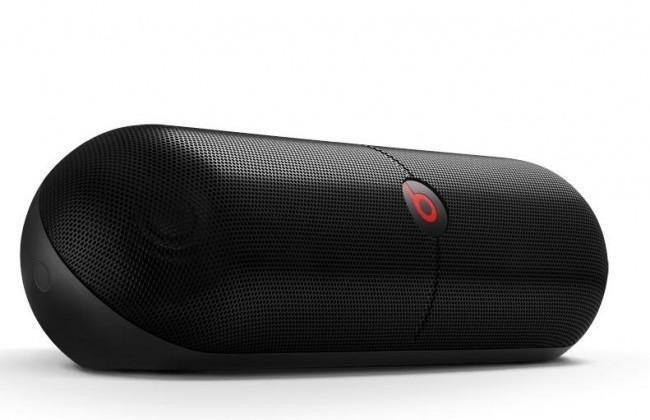 Beats Electronics has announced a new, larger incarnation of the Beats Pill: the Pill XL. Measuring in at 13 inches long by 4 inches in diameter, the Pill XL will arrive in stores by early December, 2013. Both the original Pill and the Pill XL will also get some added features that should make for some interesting listening.
The mainstage additional feature is NFC–near-field communication–technology built into both the new, updated Pill and the new, larger Pill XL. Both portable wireless boomboxes can now pair with NFC-enabled devices (such as smartphones, etc.) to stream music from those device through the Pill speakers. What's more, any two of the new Pills can be paired through NFC.
Just tap two Pills together and they'll start playing the same music. This synchronizes the sound, which is useful if you want to put them in separate rooms for a smooth sonic landscape as you walk around your house. Tap them twice and they automatically divide the workload into left and right channels; separate the Pills in physical space and you have a sweet, simple stereophonic experience.
The company also announced a new pair of headphones: Studio Wireless Headphones. These Bluetooth-enabled bad boys will be exactly like the wired Studio Headphones (except without the, um, wire.) Features include adaptive noise cancellation, Beats' "Acoustic Engine", and on-board playback controls. You can also add a standardized cable to the headphones if you want to increase battery life. This product too will also debut in December.
SOURCE: Chip Chick