Beam RPD telepresence robot costs over $16,000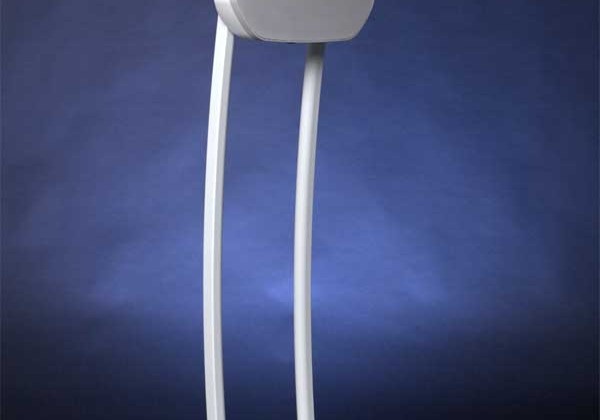 A company called Suitable Technologies is unveiling a new remote presence robots system. The robotic system is called the Beam Remote Presence System or Beam RPS. The robotic system is designed to allow people to travel instantly to remote locations using video conferencing on a mobile platform.
The Beam RPS system has three components, including the remote presence device, the client software, and the beam docking station for charging. The robot has a display that shows the operator along with the camera on top placed approximately at eye level to allow face-to-face interaction with workers remotely. The robot itself is 62-inches tall and weighs 95 pounds.
The display attached to the device is 17-inches allowing the operators face to be seen in life-size. The internal rechargeable battery for the Beam RPD is good for eight hours of use and the motors propel the robot at human walking speeds. The telepresence robot has a pair of HD cameras with a 170° field of view vertically and horizontally.
The device also features a six-microphone beam forming array to reproduce audio, reduce background noise, and canceling echoes the system. The bot also has an integrated speaker system with enough volume to allow the operator to be heard in noisy environments. It also features integrated LED lights for operation in dark environments. The client software is available for Windows 7 and Mac computers. Pricing for the system begins at $16,000 for the robot plus an additional $950 for the charging dock. Shipments will begin in November.