BBM design for BlackBerry 10 leaks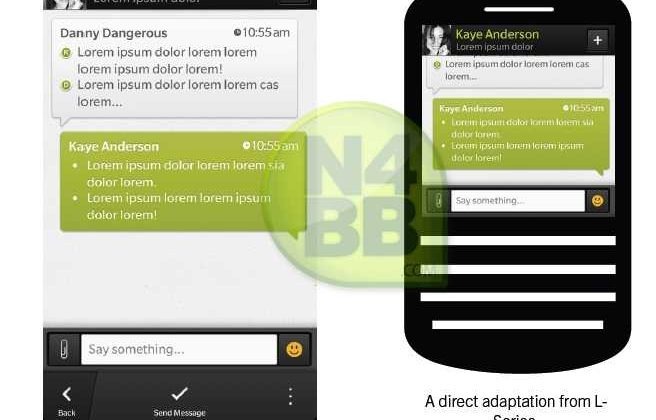 Just yesterday we saw details leak of RIM's new BlackBerry handsets, with touchscreen and QWERTY keyboard offerings that will both run BlackBerry 10. N4BB is back with yet another leak, this time of the revamped BlackBerry Messenger that will debut along with the new version of the operating system. The biggest change seems to be a redesigned user interface with an eye-catching color scheme.
In fact, the company will supposedly use several different themes for BBM in Blackberry 10. The first mixes things up with a white and green color scheme that looks surprisingly easy on the eyes, while the second adds black into the mix. There's a technical reason for that change: both handsets detailed yesterday will make use of OLED screens. When presented with pure black elements, OLED pixels completely turn off, unlike LCDs which are still backlit regardless. That can lead to drastic power savings, with one of the leaked BBM slides estimating a 25% decrease.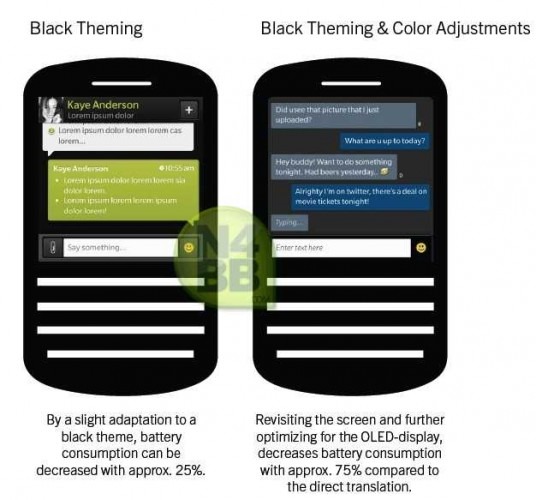 Tweaking the colors even further in favour of darker tones such as grey and blue will lead to even bigger savings: 75%, or so the slide claims. It's a trick that manufacturers such as Samsung have used in the past to maximize battery efficiency combined with aggressive auto-brightness settings. Otherwise, feast your eyes on the redesign above and below, which seems to fall in line with what we've seen so far from BlackBerry 10.
[Thanks, Jack.]