BBC iPlayer now allows mobile downloads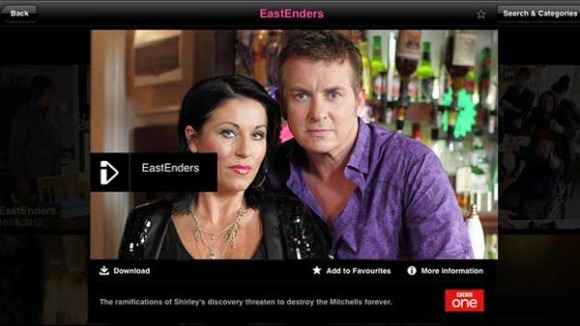 Some really good news has turned up for fans of BBC's iPlayer. BBC announced today that its iPlayer has been updated with a new feature that fans of BBC programs will love. Starting today users of iPlayer will be able to download their favorite TV shows directly to their smartphone or tablet at no charge.
The programs will be able to be stored on your device for 30 days before they are no longer available. The idea is that fans can download the programs and watch them while traveling or in an area without Wi-Fi or a mobile signal. Program downloads can be performed over Wi-Fi networks. There is a catch similar to pay-per-view movies though.
Namely, once you start playing the show you downloaded you only have seven more days to finish watching it. After those seven days, the shows are no longer available. You do have 30 days before you have to start playing it and your seven-day limit countdown begins. BBC says that the new download feature is initially available for iOS devices, but it will come to Android devices soon.
Using the download feature requires only three steps. The user has to open the program they want, tap the download option, and the program is added to your download queue automatically. The next time the device is connected to a Wi-Fi network the program will automatically begin to download. There is no indication that downloads can be done over 3G or 4G mobile networks.
[
BBC]