BBC announces Micro:bit, a pocket-sized programmable computer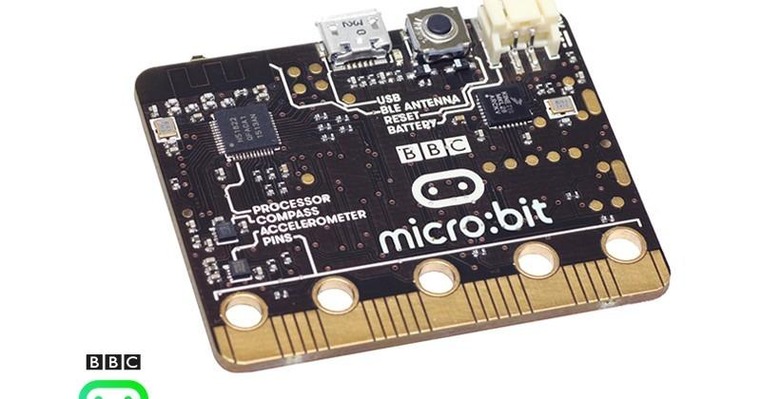 The BBC has revealed the final design of its Micro:bit mini-computer to rival the likes of the Raspberry Pi. The project was first announced back in March, and serves as a spiritual successor the old BBC Micro of the 80's. The Micro:bit is a tiny, programmable computer about the size of a credit card, meant to teach kids about programing and building computers. To help facilitate this as a learning tool, the BBC says it will be giving away 1 million of the devices for free to UK school kids around 12 years old, starting this October.
The small board measures 4 centimeters by 5 centimeters, and among the features of the hardware that the BBC announced include 25 red LEDs, capable of showing messages and being used in games, two programmable buttons, an on-board motion detector that can recognize movements like shaking, tilting, and free-falling, and a magnetometer, or compass, that can sense which direction it's facing.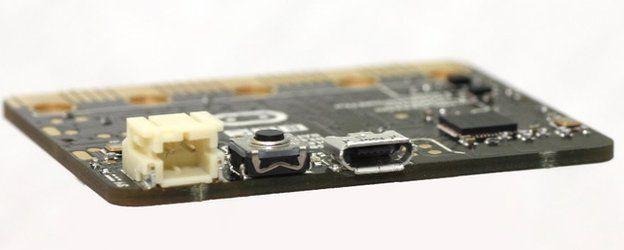 The Micro:bit also has Bluetooth LE connectivity and a microUSB port, along with five I/O rings that will allow it to be used with other kits or sensors. The device will also come with an account on microbit.co.uk for developing software, allowing kids to save their programs and test them in a simulator before loading them onto the computer.
For those who are interested in playing around with the Micro:bit, but aren't school kids in the UK, the BBC has also said it plans to make the specs for the computer open-source, and even launch a not-for-profit company that will be in charge of producing new units and making them commercially available, both in the UK and internationally.
SOURCE: BBC