Battlefield V announced, official reveal coming next week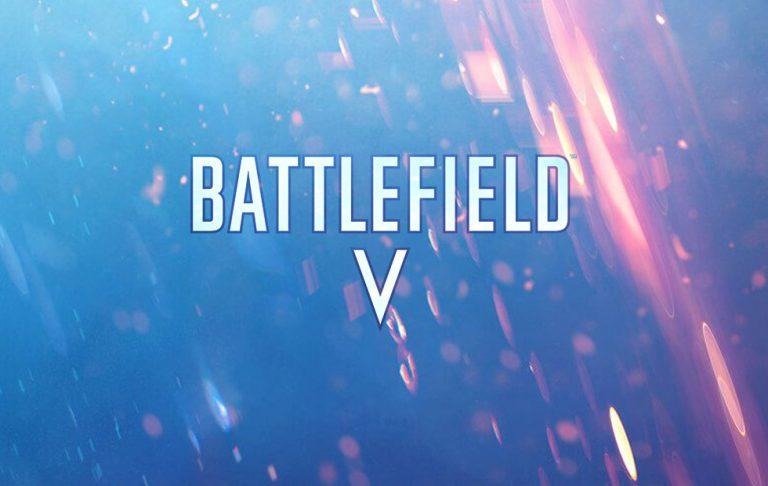 As Battlefield 1 is turning two later this year, many people have been expecting the reveal of a new Battlefield game for late 2018. Rumors claiming that a new Battlefield game is in the works have popped up here and there in recent months, and now Electronic Arts has confirmed that one is on the way. We don't know much about the title just yet, but that air of mystery won't last for very long, as an official reveal is slated for next week.
Actually, it wasn't EA but Trevor Noah, known to many as the host of The Daily Show, who let the cat out of the bag. Earlier today, Noah posted a video to his official Twitter account in which he talks about his love of gaming and announces that he will host a Battlefield reveal on May 23. The final shot is of Noah drinking from a mug with a "V" on it, which led many to believe that the title in question is Battlefield V.
#ad The rumors are true (rumors that I started, but still...) I will be hosting the @Battlefield Live Reveal on Wed, May 23rd. Catch it streaming live on the #Battlefield YouTube. V EXCITING! pic.twitter.com/7B3fpTpQ6x

— Trevor Noah (@Trevornoah) May 16, 2018
While Noah's video initially took a lot of people by surprise, it wasn't long afterward that Electronic Arts made thing official. In a subsequent tweet on the official Battlefield account, it was confirmed that this is indeed Battlefield V we're talking about, and that the live reveal will begin at 4 PM Eastern on May 23.
That's all we know for the moment, so we're going to have to wait until next week for our first actual look at the game. EA will be livestreaming the reveal event on both Battlefield.com and on YouTube, with the page for the stream already up and running.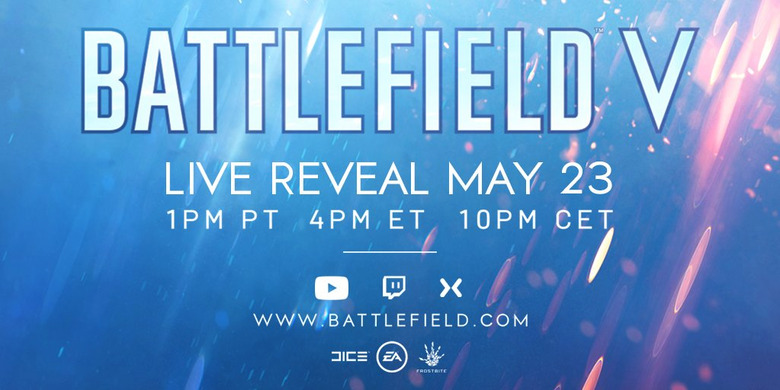 Recent rumors have claimed that the Battlefield series will return to World War II with this installment, a setting military shooter fans should be very familiar with by now. There's nothing in EA's teaser to suggest that's the case, so we'll just have to see if these rumors were right next week. Of course, we'll have all the coverage you need to know here at SlashGear, but in the meantime, head down to the comments section and let us know what you're hoping for out of Battlefield V.