Battlefield series reportedly returns to World War II this year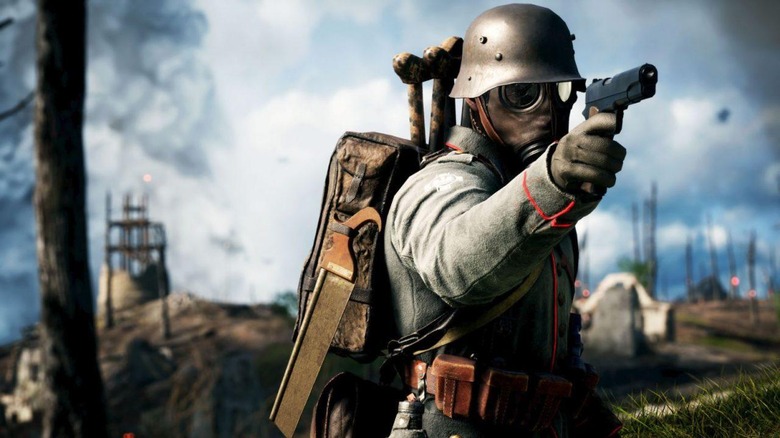 Once upon a time, most military shooters used World War II as their preferred setting. This was true for both Battlefield and Call of Duty, but in recent years, we've seen both series move away from World War II as a backdrop. That all changed last year, when Activision took everyone by surprise in announcing Call of Duty: WWII, which went on to become the 2017's best-selling game.
It would seem that players welcomed the return to World War II with open arms, and this year, Electronic Arts may revisit the time period with its next Battlefield game. So say rumors reported over at VentureBeat, which spoke to anonymous sources who claim to have knowledge of EA's plans.
This, apparently, isn't a decision that was made in response to Call of Duty: WWII, but rather as the natural progression of EA and DICE's decision to return to historical settings in the Battlefield series. Like Call of Duty, Battlefield moved into near-future settings with some of the more recent games in the series, but in 2016, we returned to real-world conflict with Battlefield 1.
Battlefield 1 turned into a huge success, and supposedly, DICE has had a plan to return to World War II in its back pocket since world on Battlefield 1 began. Rumor has it that Activision isn't sticking with the historical setting for this year's Call of Duty, instead tapping Treyarch for Black Ops 4, which means that Electronic Arts wouldn't have to worry about much competition in that regard.
This is an interesting rumor, but it's one that might not get official confirmation for some time. Battlefield games traditionally release at the end of the year, so it could be a few more months before EA is ready to talk about it. Would you like to see Battlefield return to World War II? Head down to the comments section and let us know!