Battlefield: Hardline Beta gameplay hands-on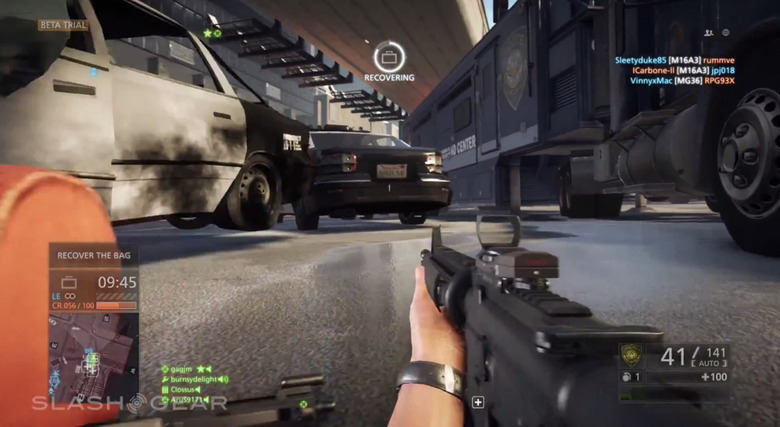 When you dive in head-first to the Beta of Battlefield: Hardline, you expect things to be different from the rest of the Battlefield series. It seems like it would be a big jump to go from fighting in the hairiest of wartime locations to moving in on the city. But it's not. If you enjoyed Battlefield in the past, DICE and Visceral Games have a treat for you in Hardline, and it tastes delicious.
What you'll see us play here first – terribly – is Heist. For the beta there are two game modes, this one concentrating on two goals. If you're on the outlaw team, you'll be aiming at stealing loot and playing keep away with the cops. If you're a cop, you're going to want to do whatever's necessary to stop the loot from being stolen.
The 10+ minutes of gameplay you see above comes direct from a PlayStation 4. We're not trying to win, we're trying to demonstrate what's possible.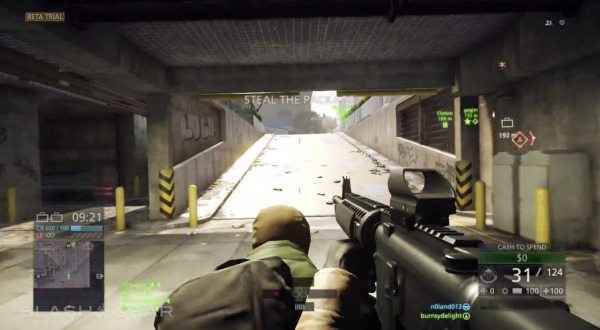 You'll get a taste of what it means to be jumping in on this action from a vehicle, driving in from afar. You'll also get the opportunity to be dumped in on the action immediately next to one of your comrades. Either way, if you're watching our first gameplay demo here, expect to see a lot of deaths.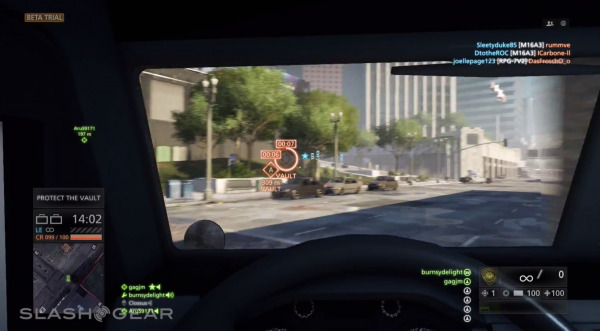 Once you've been shot, you'll notice that you've acquired some cash. Cash can be acquired each round you're alive, and it can be spent on upgrades of all sorts before you respawn.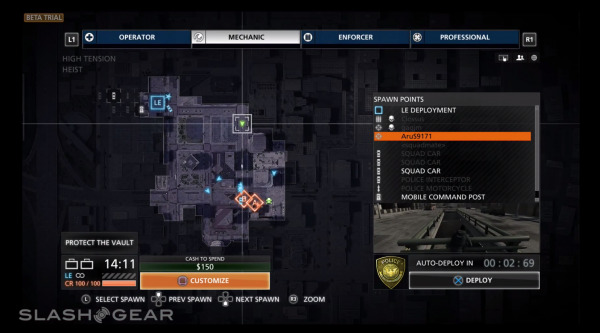 Jumping in on vehicle rallies and tossing massive explosives in all directions remains, regardless of how inner-city you've gotten. Sometimes a rocket launcher is just the ticket to taking out those pesky robber barons.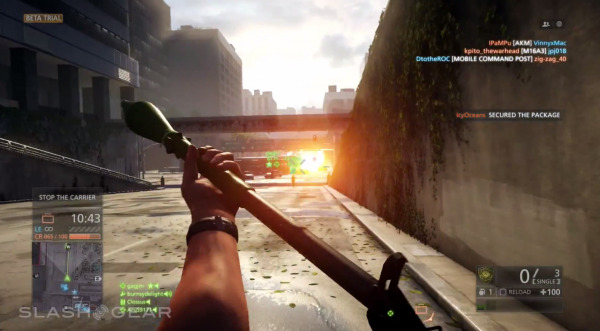 This game's online play looks and feels a whole lot better than Battlefield 4 thus far, especially in how quickly we're able to get back into the action after we've been fragged. The maps may be larger than this, but we're driving in at high speed – and driving is still has some high entertainment value.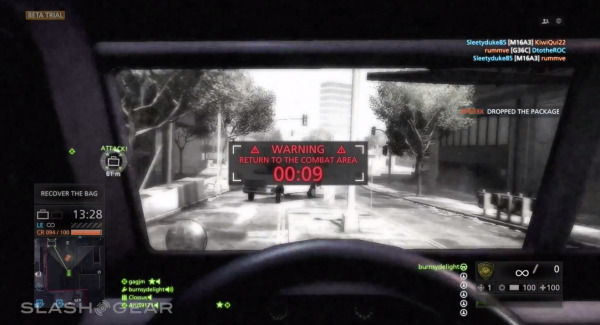 We'll see how this all continues to roll once the final iteration comes on October 21st, 2014. Until then, let us know what you'd like to see. We'll be blasting our way through cops and robbers until the lights go out.