Battlefield 4 tipped to bring back Squads gameplay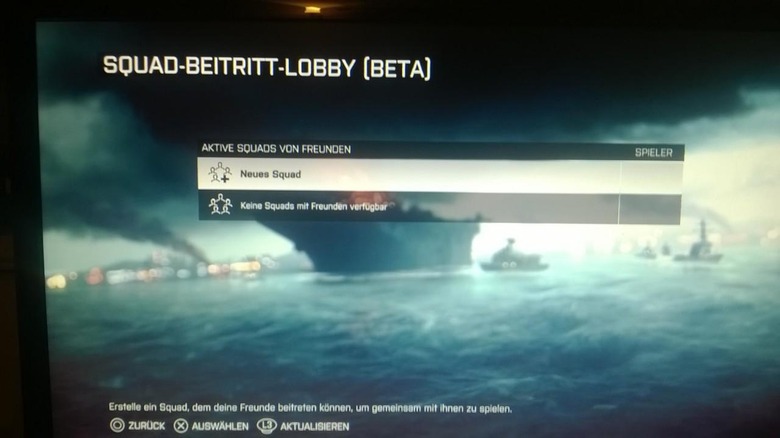 This week it's been tipped that one of the more popular types of gameplay originally introduced in Battlefield 3 could very well be returning to the fourth installment in the series. When Battlefield 4 was introduced, it was first suggested by the developers of the game (DICE) that Battlefield 4 was not extremely compatible with the Squads gameplay feature. Instead, they said, "we didn't feel that the feature in Battlefield 3 was on par with the quality that [we] wanted to offer our players."
In-game before the start of a match, Squadding-up meant that you'd be deployed on the same side and with the same group of players that you chose from the beginning. This feature ended up being rather popular for groups of players that wanted to play together, rather than all by their lonesome – as is the case in some more recent games like Titanfall.
In Battlefield 4 it's been tipped this week that Multiplayer will soon gain Squads back again. Direct from a PlayStation 3 we're seeing several screenshots that show Squads gameplay in Beta mode. In other words – the gameplay will be coming soon, but it'll be released in a limited setup. Not all players will be invited at once.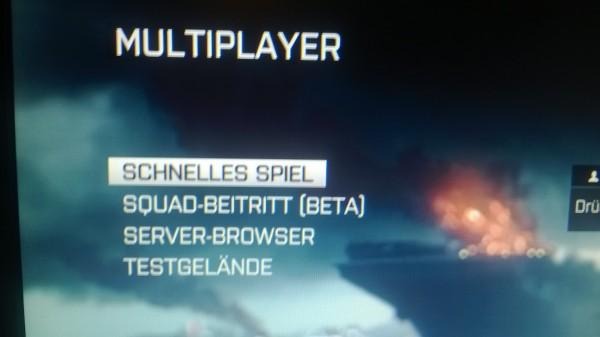 One image you're seeing here shows Quick Match, Squad Access, Server-Browser, and Test Range. Another shows New Squad, and No squads when friends available – as well as – create a squad so your friends can join you to play together. Sound like something you'd be all about in a new update for BF4?
VIA: VGLeaks