Battlefield 4 PC DDoS attacks lead to PS4 woes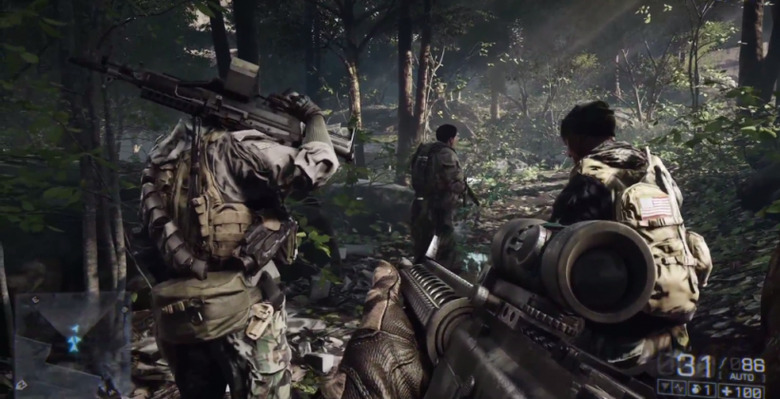 Battlefield 4 gamers have had a rough time over the last few days, with a string of DDoS attacks having taken place over the weekend. The PC game took a hit, and the problem rolled over into various crashes and issues affecting PlayStation 4 gamers. The attackers are yet unknown, but they went after EA's Origin servers, which initiated the round of problems.
The attacks were made known when gamers found it difficult (in most cases, impossible) to connect to the servers, prompting a notice to be posted on the Battlelog informing gamers that some DDoS attacks were taking place and that work was being done to get everything up and running. That message no longer exists, however, with only one posted by a community representative in the forums remaining (and relaying the same message).
The attacks affected PC gamers, and whether related or not, PlayStation 4 gamers are also experiencing troubles. There are many crashes being reported on the forums and elsewhere, and gamers aren't able to connect to the "Conquest" game, as well as some having their data deleted. Work is being done to fix this, with it being announced yesterday that a new server was being deployed and an update was going out that "addresses a very severe crash issue on the PS4".
Unfortunately, gamers are still experiencing issues that are still being worked on. Conquest is still unavailable, according to reports, and earlier today EA updated in the forums saying that a guess for when it will be fixed isn't available, but that, "I can, however, say with the utmost confidence that this issue is being thoroughly investigated, and DICE has been working throughout the weekend and into the week to address this, so we should have it resolved very soon."
VIA: Joystiq