Battlefield 3 End Game DLC first details revealed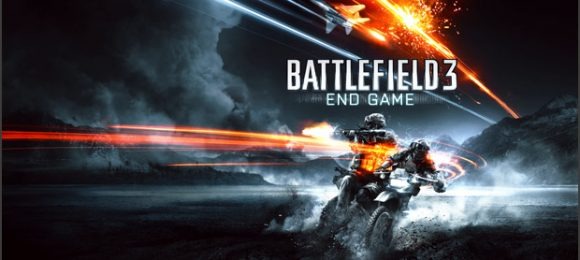 With DICE and Electronic Arts supporting Battlefield 3 with DLC for well over a year now, it's been a pretty great ride for players. All good things must come to an end though, and this steady stream of Battlefield 3 DLC will be wrapping up with the release of the fifth and final pack, End Game. The DLC won't be out until March 2013, but today we're getting some rather interesting details that should get Battlefield 3 die-hards excited.
As outlined on the game's official site, End Game will toss four new maps into the fray. These maps are "designed for high speed combat and action," and will house three new vehicles that help prop that claim up. It sounds like a couple of these are AA vehicles that will allow you to combat the enemy's air support from the ground, but players will also have the brand new dirt bike to look forward to.
Other new features include an airship that can be used to support teammates with vehicle drops and the return of Capture the Flag mode. As stated above, there isn't a specific release date for End Game yet, other than its March 2013 release window. Also unknown is how much the DLC pack will sell for if you don't have a subscription to Battlefield Premium (or didn't purchase Battlefield 3 Premium Edition, which includes the base game and downloads of all five DLC packs), but all of the other DLCs have come with a standalone price of $15, so that seems like a safe bet.
Also something worth pointing out: those who are subscribed to Premium will be getting the DLC pack first, and it will likely become available for PS3 Premium users before anyone else. It'll then become available for everyone else in the weeks following the initial release, so if you're an Xbox 360 or PC player who didn't sign up for Premium in one way or another, don't be surprised if you get it last. Are you ready for Battlefield 3's final DLC offering?