Battlefield 1 DLC They Shall Not Pass goes free for a short time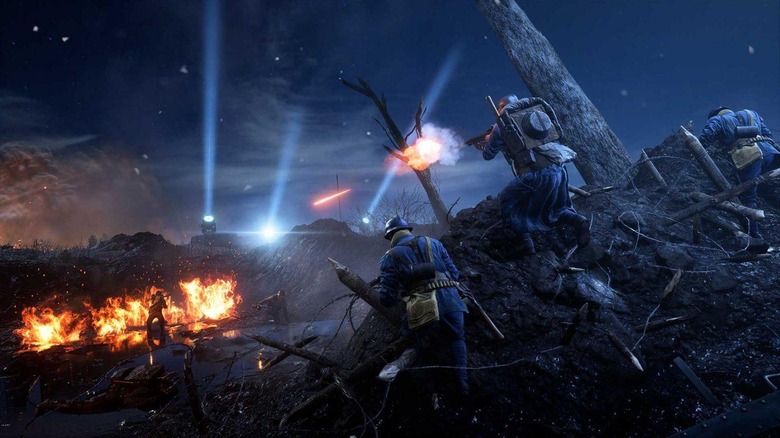 Though Battlefield 1 has been around for a little over a year-and-a-half now, it's still going strong. Most of Battlefield 1's regular players likely already have all of the DLC DICE has released, but if you recently bought the base game and have yet to dive into its extra content, then good news: Battlefield 1's first DLC pack has gone free for a short time on Xbox One and PC. Sorry, PS4 gamers, it looks like you're being left out of this particular promotion.
Dubbed "They Shall Not Pass," this was the very first expansion for Battlefield 1, launching all the way back in March 2017. As you'd expect from any Battlefield expansion, this adds new weapons and vehicles, but the bigger draws are likely the DLC's four new maps and new elite class, the Trench Raider.
Given the fact that this expansion alone is over a year old, most of the player base probably already has it, but EA is looking to get its hooks into people who have held out thus far. After all, there have been three separate expansions launched for Battlefield 1 in the time since They Shall Not Pass was released, so if EA can convert some hold outs by offering up this for free, it might stand to make some additional cash off of subsequent DLC sales.
Even if you own Battlefield 1 and you haven't played it in months, it's still a good idea to grab this while you can. The DLC will return to its normal $15 price in a couple of weeks, so if there's a chance that you'll return to the game in the future, be sure to download The Shall Not Pass while it's free.
You can download your copy of They Shall Not Pass from the Microsoft Store if you're playing on Xbox One or from Origin if you're playing on PC. This free promotion ends on May 15, so make sure you add it to your account before then.