Batman v Superman trailer leaks in full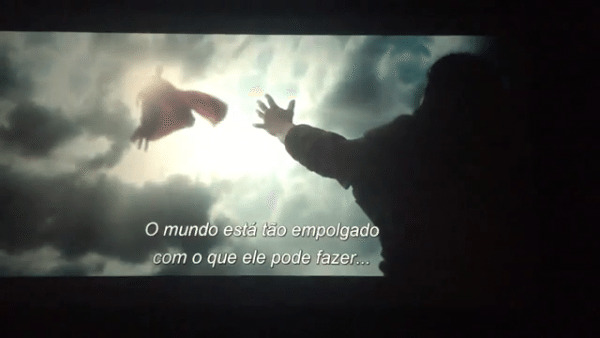 Well that was quick. A day after Zack Snyder officially confirmed when the official trailer of Batman v Superman: Dawn of Justice would launch, the full trailer of the film has already been leaked days ahead of its debut. Warner Bros' legal department will definitely have a field day with this one, but nothing on the Internet is ever forgotten, which could be well and good for those eager to get a glimpse of what is expected to be one of if not the biggest superhero versus battles in recent memory.
True fans will probably watch and bemoan the horrid quality of the leak, which is natural as far as leaks go. Hardcore fans will probably exercise utmost discipline and ignore it. But for those with little self-control, get a glimpse of the two-minute trailer before the Internet police takes it down (again).
The trailer is believed to have been nabbed, quite ironically, from and advanced screening of Avengers: Age of Ultron, where the trailer will be vying for your attention together with Marvel's expected blockbuster starting next week. Given the subtitles, it is highly probable it didn't come from US screenings. Wherever it came from, hungry fans are probably thankful for it.
The trailer sets the dark atmosphere of the film, where Superman's existence and motives, in lieu of our own normal human ones, are being put under a microscope. A shot shows the words "Fallen God", which probably hints at Supes' fall from grace, either simply in public perception or through an unpopular action. Whatever the case, it seems that it's up to Batman to put the Kryptionian in his rightful place.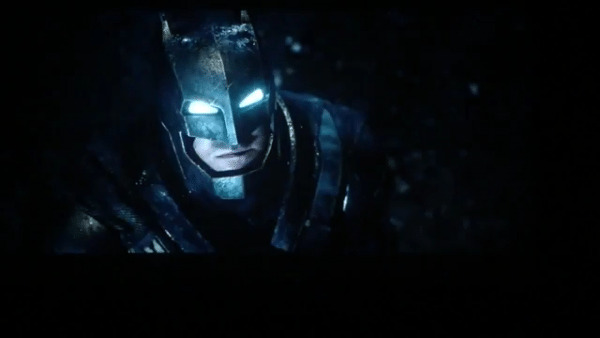 And that part might be a thorny issue based on this clip. It isn't only the actor that was changed, with Ben Affleck now playing the Dark Knight. It seems his appearance has been changed as well, with Batman sporting an even more armor-like costume. And with glowing eyes?
The actual Batman v Superman trailer will debut on April 20 in select IMAX cinemas across the country, in front of a select few who have been able to get into the very short RSVP line.
SOURCE: Business Insider