Batman reimagined by game designer: is this madness?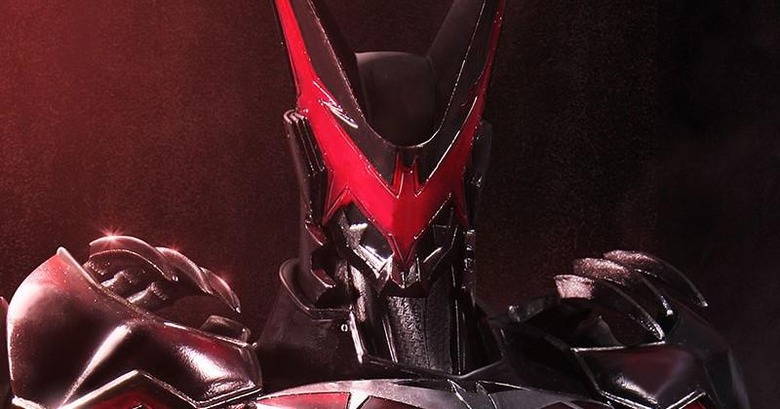 Tetsuya Nomura, head of Kingdom Hearts and designer for Final Fantasy, has redesigned Batman. Nomura has stepped forward with the first in a series of action figures which represent complete redesigns of classic comic characters. This strange beast of a Batman summons memories of Todd McFarlane's vision for SPAWN, or the Batman/SPAWN crossover collection. But more than that, this is an imagining of Batman we'd have expected to find as a boss in an epic RPG.
It's time to get epic. This isn't the kind of Batman you're going to see in a TV show. This isn't even the kind of Batman you're going to see anywhere other than this work of toy art. This is a one-of-a-kind sort of situation. And it's not for sale.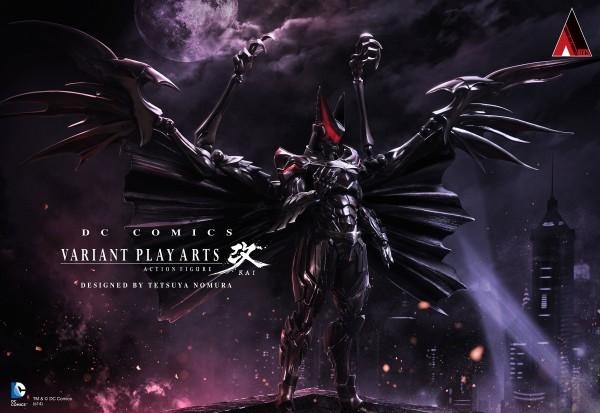 Not yet, anyway. For now you'll be able to see it on display at SDCC for the week, then we'll expect a sale announcement at some point down the line. For now, this first in a series remains elusive.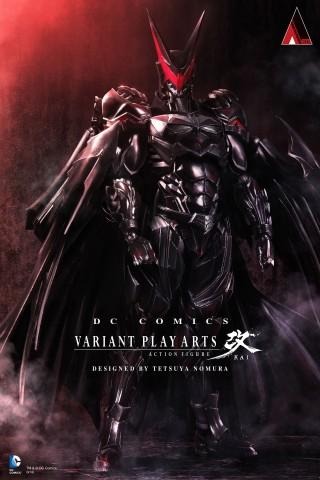 The full set will be called DC Comics Variant Play Arts Action Figures, Designed by Tetsuya Nomura. For now it appears that Nomura has been given full reign over the redesigns, not being held back by reality or the plot lines of any comic.