Batman: Arkham Night for PC pulled, critical issues cited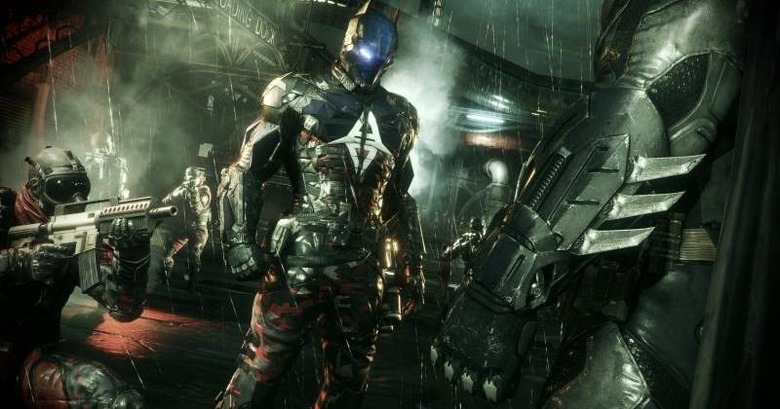 Games being delayed because of last minute showstoppers are nothing new. In fact, they have almost become expected. But games being suspended almost immediately after launch is definitely not a common occurrence. So when the PC version of a high profile, highly anticipated title like Batman: Arkham Knight gets pulled from shelves just days after its launch, you can bet that something is terribly wrong. And that is exactly what Warner Bros. Interactive is admitting to on Steam when it announced on Steam that it is halting PC sales until issues are ironed out.
The latest and final installment of the Batman: Arkham series was launched just last Tuesday on all major gaming platforms such as the PS4, the Xbox One, and PCs. While the console versions seem to have launched without a hitch, the PC version was discovered to be riddled with performance issues. Complaints about capped and horrendous frame rates, even with beefy PC configurations, abound on Steam where the game was sold digitally. The situation has gotten so out of hand that the game garnered thousands of negative reviews, atypical of a title of this pedigree.
On the one hand, blame couldn't be placed on developer Rocksteady Studios as they worked primarily on the console versions of the game. The PC port was, instead, handled by an external company. That said, as comments pointed out, it was unimaginable that the game passed QA in that state. Perhaps gamers would have been more forgiving if the PC version was delayed, though gamers can be quite brutally vocal in any situation.
Warner Bros. VP of game technology Gary Lake-Schaal posted the announcement and apology on the Steam support forums, stating how they take quality seriously and will be working on those issues while the PC version remains out of shelves. Those who already bought the game have two options for now. They could either wait for word when the game is ultimately fixed to satisfaction, or, if they have totally lost faith, could ask for a refund instead. Good thing Steam now allows that.
SOURCE: Steam
VIA: Gamasutra