Barnes & Noble NOOK sales slump; pins hopes on GlowLight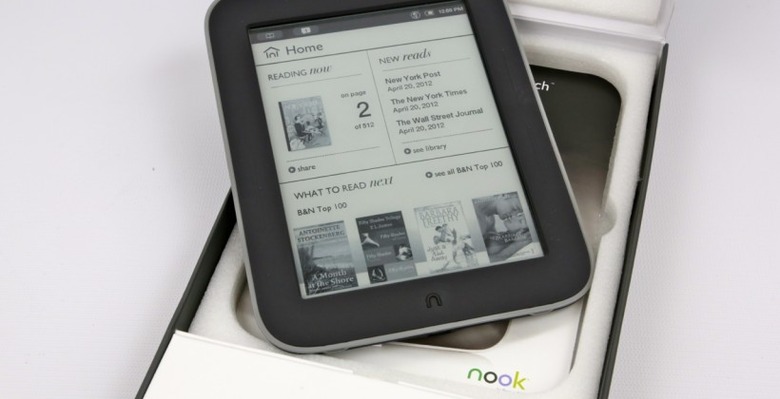 Barnes & Noble has reported its fiscal 2012 financial results, and it's bad news for NOOK as revenues from the digital ereader hardware business slump. While digital content sales grew year-on-year, up 65-percent for the most recent quarter, revenue from hardware sales dipped more than 10-percent. B&N says NOOK business sales overall were up in 2012 as a whole, but Q4 performance dived as retailers struggled to shift the ereaders.
For the full year, NOOK saw revenues of $993 for the digital business overall: including the ereader hardware itself, any accessories for it, and digital content. Revenues in Q4 2012 were $164m. Overall segment sales increased 1-percent in Q4, thanks to stronger performance of content, and increased 45-percent for the full year.
Content sales rose 65-percent in the last quarter and by 119-percent for 2012, year-on-year, for a total of $483m. That consists of ebooks, digital newsstand content and apps sold through the NOOK App Store.
What can't be avoided, though, is that sales of hardware are dwindling. "Device sales declined during the fourth quarter due to higher third-party channel partner returns, lower selling volume and lower average selling prices" Barnes & Noble explains. "In order to optimize the supply chain for new products, the company took back NOOK Simple Touch inventory following the previously announced holiday sales shortfall."
B&N is pinning its hopes on strong sales of the NOOK Simple Touch with GlowLight, which hit retail in Q1 2013. It "has quickly become the highest rated eReader in the market" the company says, though no specific sales results have been shared.