Barnes & Noble calls for US investigation into Microsoft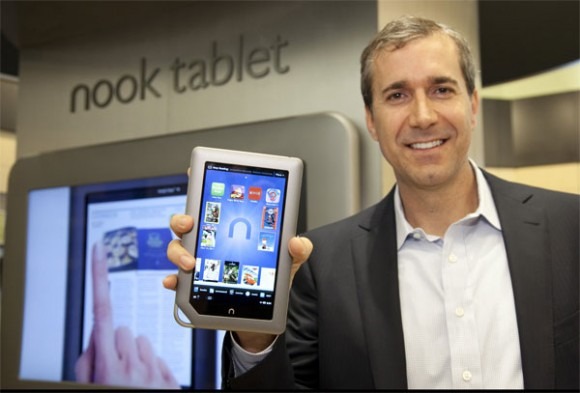 With Barnes & Noble unveiling its latest foray into the Android world recently with the new Nook Tablet, it will soon be hit with more demands to pay Microsoft. Just about every major firm that has fielded an Android device has now signed up with Microsoft to license the Android patents that the software giant holds. Microsoft has already accused B&N of patent infringement on some of the Nook readers B&N sells.
It seems Barnes & Noble is trying to get out of having to license those patents and the bookseller is attempting to get out of licensing by urging US regulators to investigate Microsoft on the patents it holds. B&N feels that Microsoft is trying to monopolize the mobile device market by forcing Android using firms to pay patent royalties.
B&N says that Microsoft and other firms are using patents as a way to boost the cost of rival devices that use Android and take away from Windows device sales. B&N is also claiming according to Bloomberg that Microsoft is demanding the same Android licensing fees that it charges to license its Windows Mobile OS. The case of Microsoft and B&N will go to court in Washington in February.
[via Bloomberg]