Barnes and Noble Nook dual-display ebook reader outed: $259 this week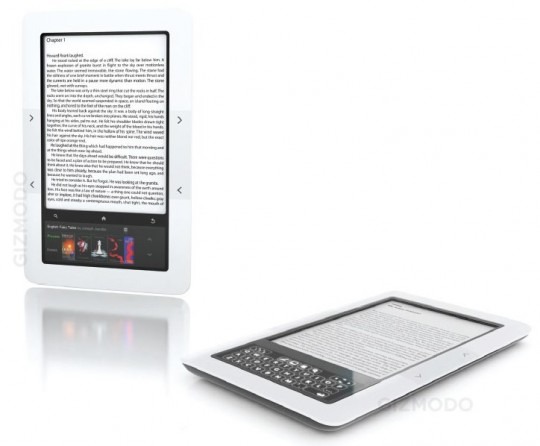 Further details about the expected Barnes and Noble ebook reader launch have emerged, this time courtesy of the Wall Street Journal who are claiming to have prematurely spotted a full-page ad for the device.  They suggest that the dual-screen device will be priced at $259 and be called the Barnes and Noble Nook, which has to be one of the more ridiculous names for an ebook reader right now.
As well as displaying ebooks on its E Ink display, the B&N Nook will offer a keyboard, browsing options and even the ability to "lend e-books to friends" via its color touchscreen underneath.  It's also expected to support wireless downloads, in the same manner as the Amazon Kindle, from B&N's ebook store among other places.
As for the hardware, despite the concept resemblance that's actually different to the Spring Design Alex announced yesterday.  Spring Design's PR have denied that the B&N device is the same.  SlashGear will be at the Barnes and Noble event today, so you can bet that you'll see all the news here.