Barclays and Barclaycard users in the UK get Apple Pay support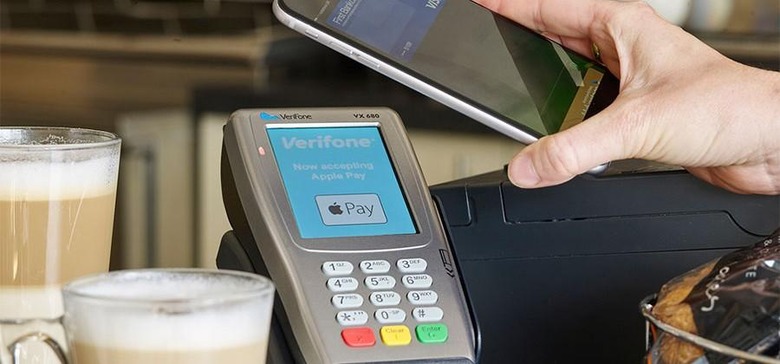 The last massive bank in the UK has finally joined the Apple Pay party. With Apple Pay having been around for nine months Barclays has confirmed that its customers are finally able to start using Apple Pay. This announcement means that millions of additional users in the UK can now use Apple Pay to pay for purchases at participating locations.
Over 400,000 contactless payment locations in the UK accept Apple Pay right now. Users can make contactless payments with the iPhone, iPad and Apple Watch. Part of the reason for the many months delay was because Barclays was pushing its own payment solution.
Apple Pay is supported on the iPhone SE, iPhone 6, iPhone 6S, and Apple Watch in stores. To pay within apps for goods and services Apple Pay works on the iPhone SE, iPhone 6, iPhone 6S, iPad Air 2, iPad mini 3, iPad mini 4 and both iPad Pro models. Some are hoping that Barclays finally joining the Apple Pay party, even if months late, that it will also join with support for Android Pay when that launches. There has been no confirmation from Barclays on that at this time. With the addition of Barclays, major banks now supported in the UK include Bank of Scotland, First Direct, Halifax, Lloyds Bank, M&S Bank, MBNA, Nationwide, NatWest, Royal Bank of Scotland, Santander, Tesco Bank, TSB and Ulster Bank.
"We are passionate about helping customers access services and carry out their day to day transactions in the way that suits them. As part of this, we have developed a range of digital innovations that allow people to choose how, when and where they bank and make payments. Adding to the existing choice, from today both Barclays debit and Barclaycard credit card customers can use Apple Pay to make payments with their Apple device across the UK," said Ashok Vaswani, CEO Barclays UK.
SOURCE: Pocket-lint