Bang & Olufsen's Beosound Edge Is A Mesmerizing Speaker You Roll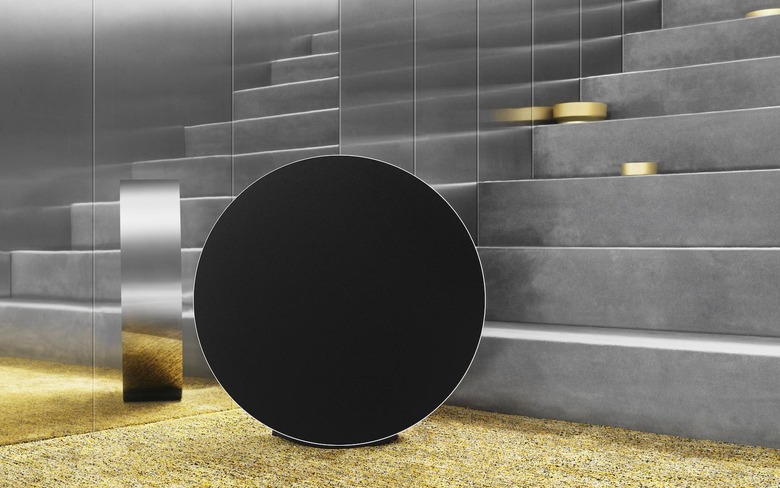 Bang & Olufsen has a reputation for unusual design, but its new Beosound Edge speaker goes further than most. Unveiled at IFA 2018 today, the circular speaker promises to be both a home entertainment device and "a minimalist design object," B&O says, with one very curious control system.
It's a large, 50 cm diameter circle, balanced on its bottom edge and looking fairly precarious at that. However, that balance is actually about more than just design. "You instinctively feel the urge to roll the balancing circle," Bang & Olufsen says, "and you should."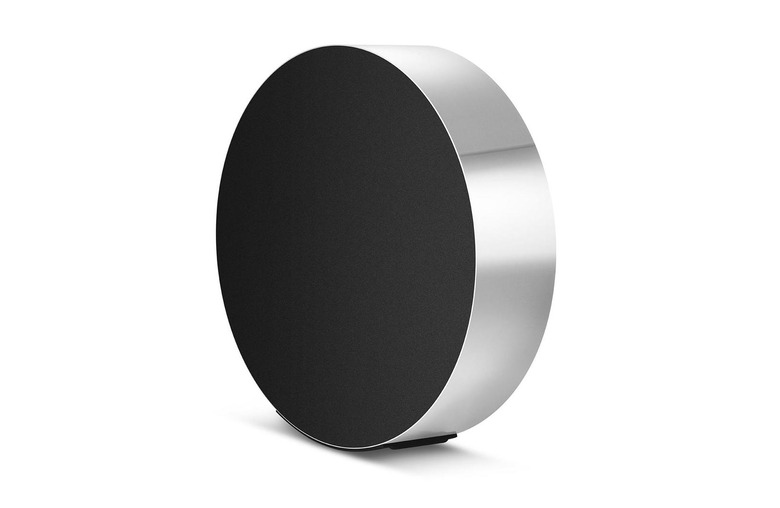 Rolling it actually controls the Beosound Edge's volume, in fact. When you approach the speaker, proximity sensors cause its touch-sensitive interface – embedded at the top of the aluminum band – to light up. Starting and stopping playback, or skipping tracks, can be done with a tap.
As you roll the speaker back and forth, meanwhile, that nudges the volume up and down. It's a singularly tactile way of interacting, and much more pleasing, we suspect, than simply tapping a button a half-dozen times, or even sliding your finger along a touch-sensitive strip.
Actually getting music to play is done wirelessly. You can use either Apple's AirPlay 2 or Google's Chromecast standards for that, or just pair your phone, tablet, laptop, or anything else via Bluetooth.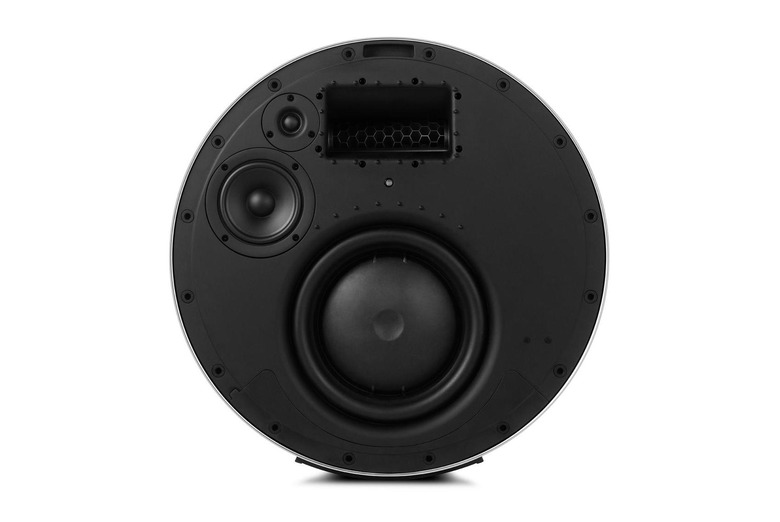 Inside, there are six Class-D amplifiers, powering two 3/4-inch tweeters, two 4-inch midrange drivers, and a 10-inch woofer for the bass. The latter is paired with an active bass port: at low volume, the port closes to stop the bass from overwhelming everything else. At higher volumes, though, it opens up to maximize the room-filling sound.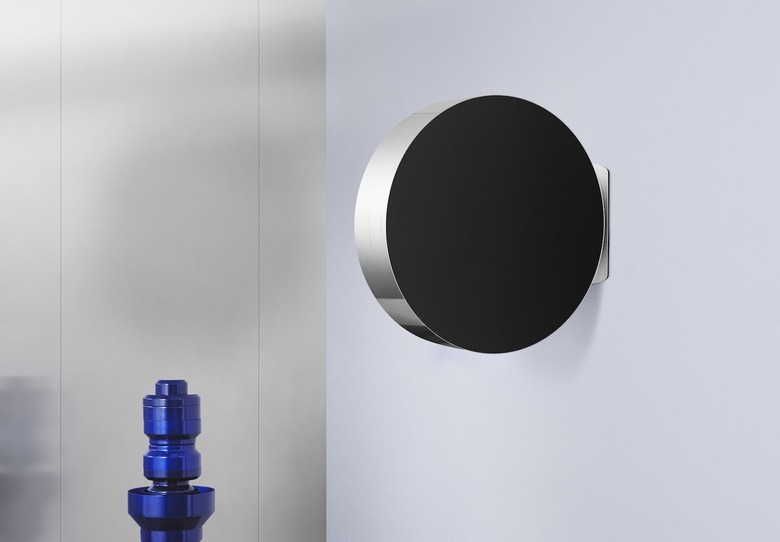 B&O splits the drivers onto both sides of the speaker, which will allow it to either direct music in one direction, or to flood a space with stereo sound. Either way, the firmer you push the speaker, the more significant the volume increases. B&O will also include a remote control so that you don't have to jump up and cross the room every time.
What makes the design particularly unexpected is that Bang & Olufsen isn't just angling to put the Beosound Edge on the floor. The company will also offer a wall mount, which leaves the speaker dangling from the wall in a way that looks seriously precarious.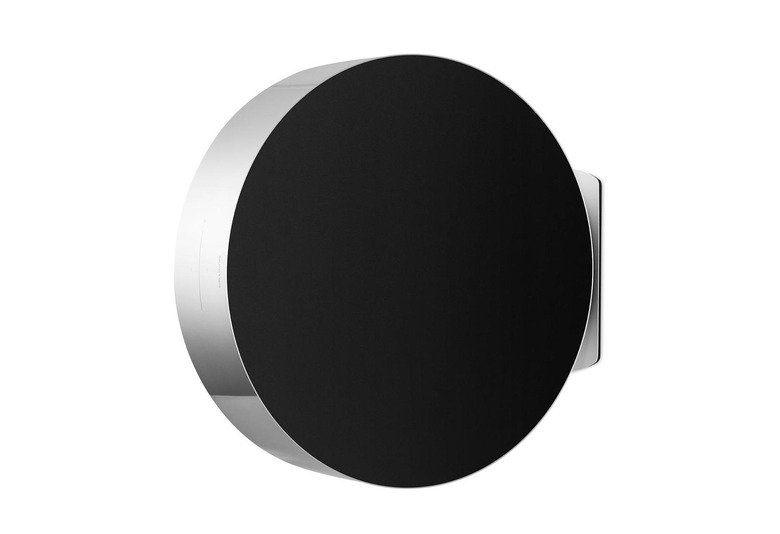 We're sure they've thought through the stability, though, as otherwise there'd be some very frustrated owners complaining of an expensive speaker getting broken. The Beosound Edge will go on sale in November, priced at a hefty $3,500.