Bang & Olufsen unveils three wireless BeoLab speakers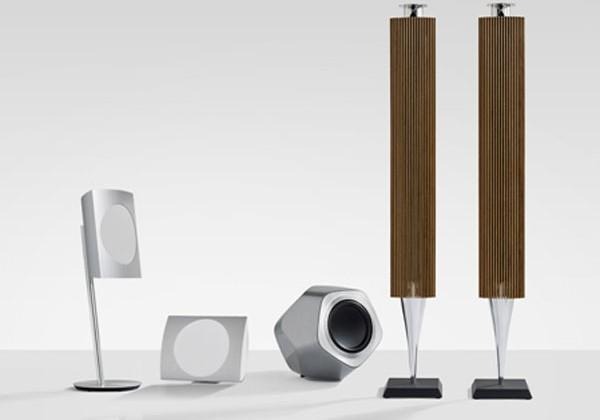 Bang & Olufsen is a seriously high-end audio manufacturer that makes speakers and televisions that cost more than a nice car in many instances. The company has announced the launch of three new high-end wireless speakers. The new speakers include the BeoLab 17, BeoLab 18, and BeoLab 19.
The BeoLab 17 is a speaker designed to be placed anywhere with compact dimensions producing big sound. The BeoLab 18 is the latest in the company's sculpture-like audio line and the speakers are designed to be mounted on walls or stand on the floor. The BeoLab 19 is a subwoofer promising lots of bass and an attractive design that doesn't have to be hidden. All three speakers feature WiSA multichannel wireless sound technology inside.
The BeoLab 18 features an acoustic lens tweeter and a 21-lamella front available in solid oak, black, or white cabinets. B&O's BeoLab 17 is described as a wedge-like form that's designed to be placed anywhere from a bookshelf to the wall. The BeoLab 19 subwoofer is designed in the form of a 12-faced deodecahedron and features a pair of drivers operating in phase to reduce unwanted vibration.
All three of the speakers are also equipped with thermal protection, Adaptive Bass Linerization, and a room position switch. All three speakers use the company's new Immaculate Wireless Sound concept promising sound reproduced as the artist intended it. Since the speakers use the WiSA standard, they only need to be plugged into a wall outlet and any WiSA compliant transmitter can link them to the TV, Blu-ray player, or other device.
The BeoLab 17 speakers will cost $3990 per set. The BeoLab 18 with a black front and floor or wall brackets will sell for $6590 per set with the oak face costing an additional $1390. The BeoLab 19 subwoofer will cost $3395. All of the new speakers will be available in November from Bang & Olufsen stores around the world.
SOURCE: Bang & Olufsen