Bang & Olufsen reveals 46-inch BeoVision 10-46 LCD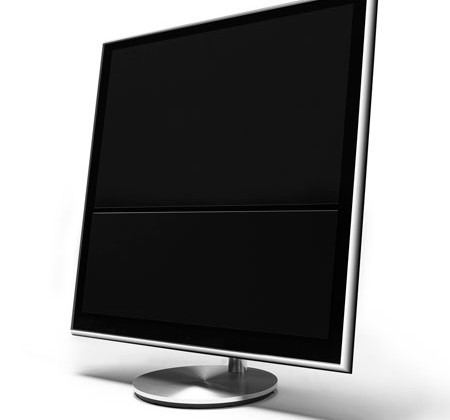 Danish electronics shop Bang & Olufsen seems to be on quite a roll these days, with a special edition laptop at CES, and now, a BeoVision 10-46, a 46" variant of their current Beovision 10-40.  And compared to other TV speakers, its built-in speakers will definitely blow your mind.
The BeoVision 10-46 will be expected to be based on a LCD panel with Edge LED-backlight, like its 40" couterpart.  An integrated 200 Hz refresh rate system will also be featured, as well as the gorgeously sleek brushed aluminum frame that oozes Danish modern luxury.
The BeoVision 1-046 will hit selected markets in April, pricing is yet unknown, but judging that the 40-incher arrived at right under $10,000, feel free to draw your own conclusions.  Of course, if 46 inches is too small for you, there's always the Band & Olufsen BeoVision 4, and all of its 104 inches of screen.