Bang & Olufsen Play H8 Wireless Headphones Hands-On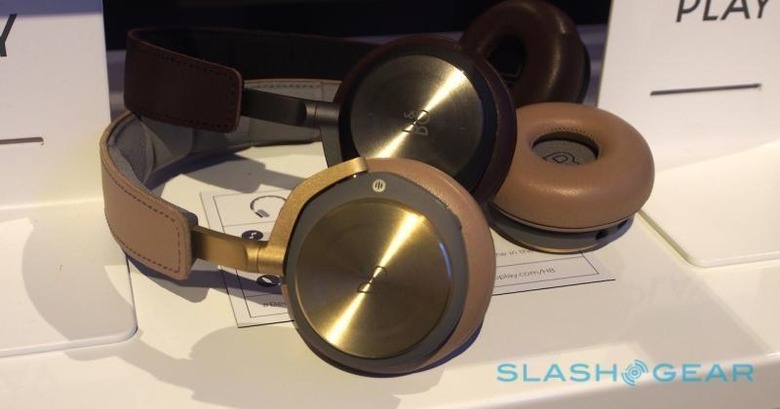 Acclaimed audio makers Bang & Olufsen are no strangers to the mobile industry, but here at CES 2015 they are unveiling some rather interesting products that represent a few firsts. Among these is the Play H8 headphones. B & O are positioning this as their first wireless headphones, but they are definitely more than just that. Not only do they offer active noise cancellation for an even better listening experience, they also have a touch interface that makes it easier to control your music on the go.
The touch interface is embedded in the premium looking aluminum cap of the right ear cup. While some might find it difficult at first to adjust to controls that you can neither see nor solidly feel, after a bit of usage they do become more intuitive and comfortable. On the plus side, the touch interface is sensitive enough to be usable even when wearing gloves, a detail that those living in colder areas will definitely appreciate.
The headphones themselves are quite light and the earpieces lean more towards the smaller side. That might end up a tad uncomfortable for those with larger heads, though hopefully B & O might have a solution soon. For the Average Joe, however, the Play H8 ends up being very comfortable to wear and use, especially with a weight of only 255 g.
Of course, noise cancellation is a big determining factor for music lovers, and our brief test with the Play H8 left us convinced that it works pretty well. Users will have the option to turn it off, however, but even then quality is not compromised. But you might not have to turn it off if you're just concerned about battery, as the rechargeable *and* replaceable battery promises 14 hours of playtime even with active noise cancellation enabled.
That said, this is, after all, a Bang & Olufsen masterpiece, so do expect a bit of heft when it comes to the price tag. The Bang & Olufsen BeoPlay H8 costs $499.