Bang & Olufsen offer luxury 103-inch plasma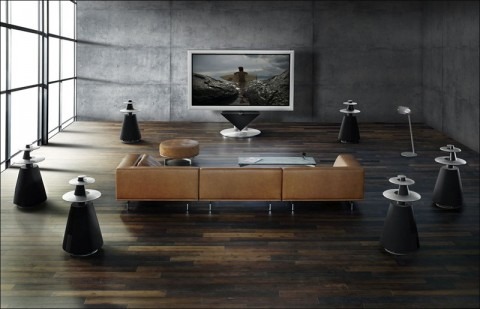 Okay, so this is pretty much the coolest TV I've seen–ever. Two models of the BeoVision 4 HDTV from Bang and Olufsen have already been announced. They measured in at 50 and 65-inches. But this latest HDTV clocks in at a whopping 103-inches. Yes, you read that correctly!
This 103-inch behemoth actually uses the same panel as the 103-inch Panasonic TH-103PF9. But that's not to say this plasma screen doesn't have something unique to offer. It most certainly does with a more elegant design and a stand that can rise and fall at the press of a button.
This model is also amped up with BeoSystem 3 and VisionClear, which makes colors pop automatically. As you might have guess, this B&O offering doesn't come cheap with and expected price tag of the equivalent of $136,220. Since most of us will never have the luxury of spending that much on a TV in our lifetime, check out the video below. Live vicariously.
[via Electronic House]