Bang & Olufsen BeoVision Avant follows your every move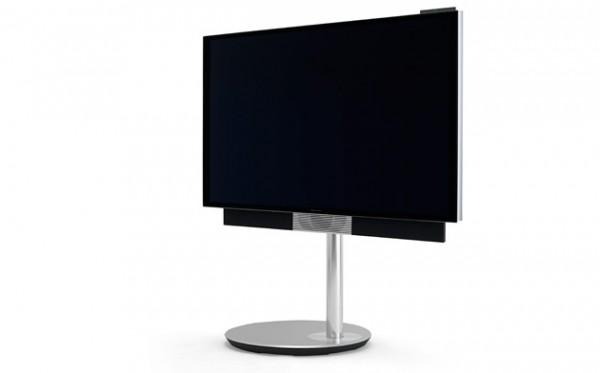 Most TV manufacturers are worrying about viewing angles, and Bang & Olufsen are no different. The only change with the premium OEM is how they are offering those viewing angles. Their new BeoVision Avant 4K TV has its head on a swivel, and the screen actually follows you around. Forget viewing angles, Bang & Olufsen are worried about where you are, and making sure you see their TV straight on.
The TV follows you about via a wall mount, which can jut the TV out 90 degrees. It can also move the TV side to side or position it at a right angle, if your wall can withstand it of course. There is also a stand, but that doesn't rotate — it just elevates the TV a few inches if need be.
The 4K TV is a 55-inch powerhouse, adjusting the picture based on room lighting. It's got a whopping five HDMI inputs, too. Bang & Olufsen have also carved out a little niche in the set for an Apple TV, so you can go totally wall mounted with no compromise.
The sound system is also a marvel, and we'd expect nothing better from Bang & Olufsen. The speaker array moves into position from below the TV. They're programmable, and offer a deep, rich sound like most B&O sound systems.
The BeoVision Avant comes at a price, though. At $7,995, it's not one you are likely ready to get out of your chair to seek out. The motorized wall mount runs an additional $895.
Via: Mashable