Bang & Olufsen BeoVision 12-65 New Generation TV pushed as full-room entertainment system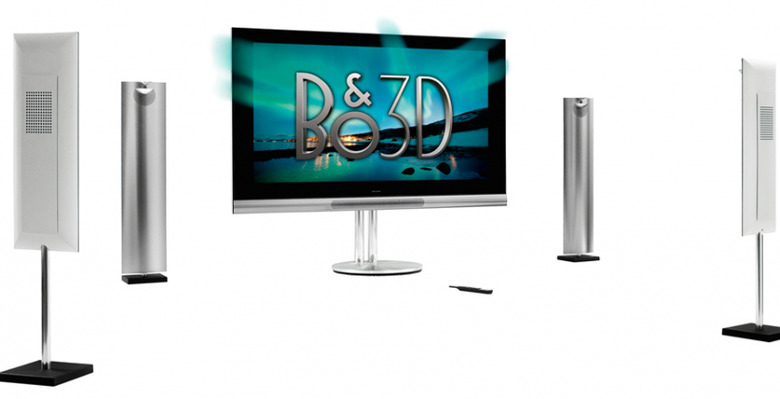 With the release of the Bang & Olufsen BeoVision 12 New Generation system, the company suggests that one 65-inch plasma television is never enough – not in and of itself. Instead Bang & Olufsen deliver a full home theater setup – effectively – with an all-digital video platform above a motorized floor stand and a set of speakers that'll bring full 7.1 surround sound to your living room. This is not your uncle's big-screen TV made for football Sunday – it's part of a whole new class.
What you've got here is what Bang & Olufsen calls an "acoustical experience" ready to "match most cinemas and concert halls" for sound. In the TV set you've got TrueImage technology for automatic mixing of sound signals from whatever you're watching on the screen – that's with or without the program's initial output being prepared for multi-speaker setups.
With this TrueImage technology in full effect, the full collection of speakers connected to the Bang & Olufsen BeoVision 12 TV set is made useful from start to finish.

In addition to the TV set and motorized floor stand (for hands-off adjustments galore), there's a high-powered dedicated cabinet included here that houses the BeoSystem 4 video engine. This cabinet is said by Bang & Olufsen to be ready for placement "in a separate technical room for a more convenient and elegant installation." While that might seem like a fancy way of saying "you'll need more closet space if you want this TV", Bang & Olufsen does note that the BeoSystem 4 system inside offers "exceptional connectivity" be it with your one remote or your mobile tablet (iPad or Android, that is).

The screen you're working with in the BeoVision 12-65 New Generation is a 65" 16:9 Plasma display panel. This panel is able to work with 3D content so long as you've got the required active shutter glasses, and through BeoSystem 4 – the box – you've got 5x HDMI out ports, while on the set itself there's a single HDMI out, here in place for the connection of external monitors or projectors.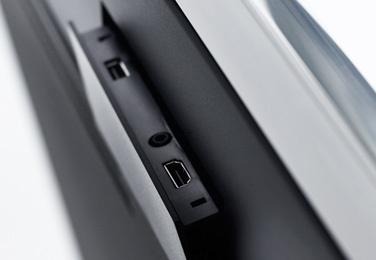 The set features a single USB port, you'll be connecting wirelessly with a WLAN/LAN network, and you've got 3x PUC control outputs with 2 channels for each, bringing on control of a total of 6 Set-top boxes – if you do so desire. The whole system is able to connect to essentially any device:
"Connect to set-top boxes, gaming consoles, Blu-ray players, Apple TV (which can be placed inside the cabinet), NAS servers and hard disks; the integrated media browser lets you view photo collections or listen to music that you have on a USB drive or NAS server."
This system is able to work as a DMP (Digital Media Player), hitting wireless connectivity again with DLNA. Speakers coming in the box include one Centre speaker: 5 Class D, and a set of ICEpower speakers (1 x 44mm/2" midrange, 4x 80 W, 1 x 19 mm/3/4 " dome type tweeter; 45 W).
Sound like a winning setup to you? We'll be seeing more on release information and pricing inside September – hold tight and get prepped for this fully Topaz grey system to command your home sooner than later.