Bang & Olufsen BeoSound Shape Is A Hexagonal Wall Speaker System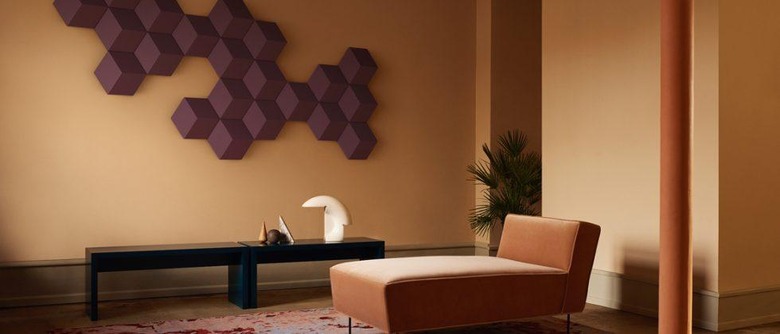 Bang and Olufsen has introduced its new BeoSound Shape, a hexagonal-shaped wall speaker system that enables users to create their own shapes and custom color arrangements. The system features hexagon wall tiles, some that are speakers, others that are acoustic dampeners, that all look the same from the front. The system is modular, meaning users can get creative when choosing how to mount them on the wall. The end result is whole-room audio.
BeoSound Shape can be composed of up to 44 individual speakers, and can be used as part of a multi-room setup. The tiles on the wall are a mix of actual speakers, dampeners, a connectivity hub called the BeoSound Core, and an amplifier. The system supports the big streaming options, such as Spotify Connect, AirPlay, and Chromecast, as well as ordinary Bluetooth 4.1.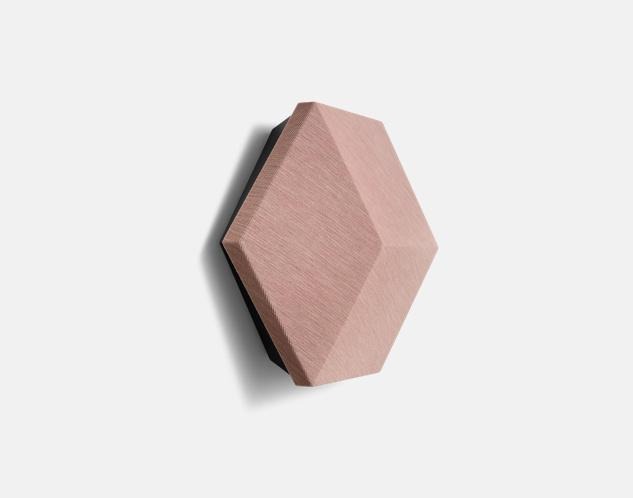 The system is designed to produce audio that sounds like the listener is in the center of it no matter where they are in the room. B&O says it produces 'the sensation and spatiality of a live band performance.' The dampener tiles are in place to absorb sound rather than reflecting them, helping the system deal with poor acoustic performance.
Buyers can choose a single color for their modular system, or can mix things up and get creative by using multiple colors. Bang & Olufsen is offering nearly a dozen color options, concluding Brazilian Clay, Pink, Dark Blue, Infantry Green, Black, Wild Dove Grey, Purple Heart, Brown, Moss Green, Parisian Night Blue, and more.
In true B&O fashion, the BeoSound Shape system will not come cheaply. The base system costs about $4,200 USD and includes a total of eight tiles, including four speakers, a couple dampeners, an amp, and the BeoSound Core. Each amplifier tile can support another four speaker tiles. It isn't clear how much the speakers and amps cost individually.