Bang & Olufsen BeoSound Essence sound system plays music with a single touch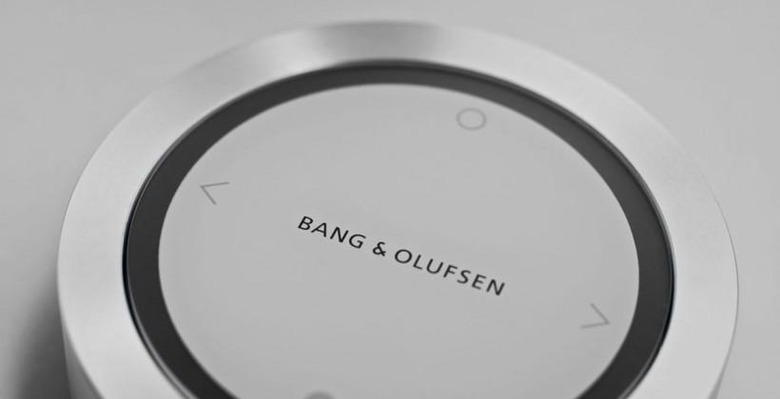 Bang & Olufsen is a high-end audio firm that makes speakers, TVs, home theater gear and more. B&O is at CES 2014 with one of its latest music products called the BeoSound Essence. The company says that this is an audio system that makes listening to your favorite music as easy as turning on the lights.
The system needs a single touch to turn on and start playing music straight away. The device is able to play music from multiple sources including from the cloud, on a PC, smartphone, tablet, or network storage in the home or office.
Once the Essence is touched and starts playing your music, the user can skip tracks on the playlist or internet radio stations with another touch. The volume and mute controls are also controlled by touch. Along with the Essence, Bang & Olufsen is also rolling out a new music app.
The app is called the BeoMusic app and it is available for iOS and Android devices. The app is designed for browsing music on mobile devices, PCs, and other devices as well as internet radio stations. The BeoSound Essence will be available this spring for $995 including a wall mounted Essence Remote and hide-away box. Additional wall mounted or tabletop remotes are available for $200. The Essence system does have to be combined with a pair of B&O Active speakers, which are not included.
SOURCE: Bang & Olufsen