Bang & Olufsen BeoSound 5 relaunches with Spotify integration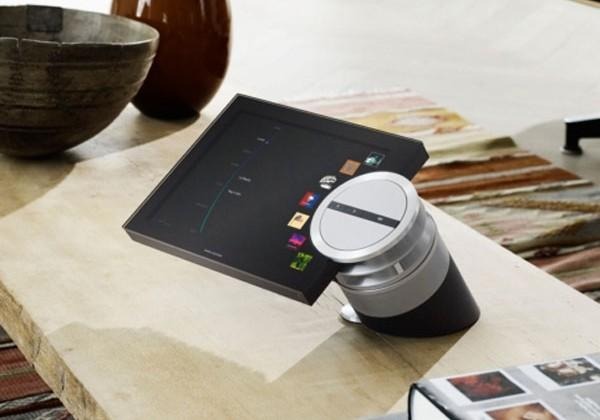 Bang & Olufsen has relaunched its slick looking BeoSound 5 music system. The relaunch of the high-end music system brings with it complete integration with the streaming music service Spotify. The integration of the music device with Spotify brings users access to an additional 20 million songs with premium sound quality.
Customers around the world who already own the BeoSound 5 will be given access to Spotify features via a free software update can be downloaded online. The BeoSound 5 previously offered access to the owner's own digital music collection as well as 14,000 Internet radio stations. With the new streaming music service added to the mix, users will be able to import their Spotify playlists directly to the device.
The BeoSound 5 is designed to allow the user to access and command all of the music no matter where stored from a single interface. The device can connect to a range of sources including network attached storage, Apple AirPlay devices, DLNA devices, Bluetooth, and other locations. The device has a large LCD screen and a scroll wheel making it easy to find the music you want to listen to.
The device supports the playback of multiple file formats including WMA and FLAC lossless as well as MP3s. The device has enough onboard storage for about 175,000 tracks or 10,000 CDs. Anything that carries the Bang & Olufsen brand is a high-end product and the BeoSound 5 is no exception. The device has an MSRP of $6324. Users will also need a Spotify Premium membership to enjoy the new feature.
[via Bang & Olufsen]