Bang & Olufsen AirPlay 2 update gets a release date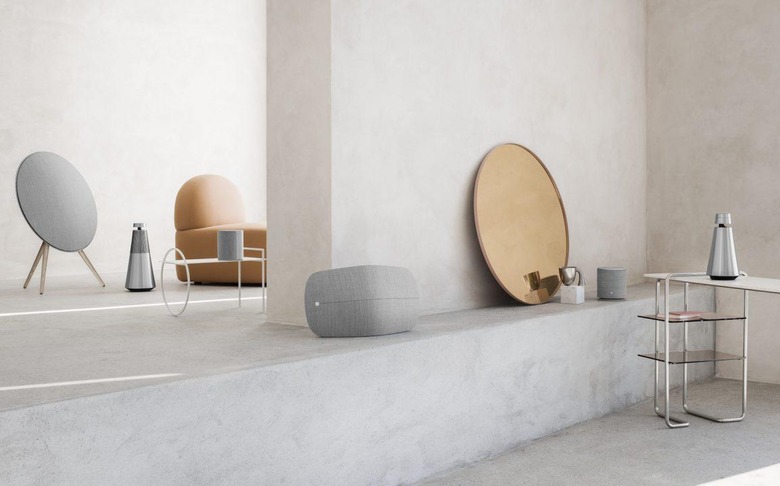 Bang & Olufsen have dated their AirPlay 2 update, detailing the list of connected speakers which will work with Apple's new multi-room music streaming system. Eleven of B&O's models – spanning its core BeoSound and BeoVision range, and its more affordable Beoplay speakers – are expected to work with Apple's technology.
AirPlay 2 extends AirPlay's original music streaming system to third-party speakers, with companies like Sonos, Denon, and others also on the list of compatible hardware. It'll mean Apple devices can stream directly to Bang & Olufsen speakers, either from the Control Center or from iOS apps specifically. In addition, it'll allow them to be grouped into different rooms or zones, including with Apple's own HomePod and other third-party models.
Today, Bang & Olufsen confirmed that it would be pushing out its AirPlay 2 update in August and September of this year. Four models in the Beoplay line-up will be getting it: Beoplay M3, Beoplay M5, Beoplay A6, and Beoplay A9 mk2. Six models in the BeoSound range, meanwhile, are gaining AirPlay 2 support: the BeoSound 1, BeoSound 2, BeoSound 35, BeoSound Essence mk2, BeoSound Core, and BeoSound Shape (via the Core).
Finally, the BeoVision Eclipse OLED TV will also support AirPlay 2, though for audio only. So far, B&O is one of the first companies to confirm its release window for the update, though several third-party speaker-makers have confirmed that they're working on the software.
It comes on the heels of Apple pushing out iOS 11.4 earlier this week, updating not only its iOS devices with AirPlay 2 support, but the HomePod speaker, too. That has gained support for multi-room playback, in addition to stereo pairs. Now, when two HomePod speakers are in the same room, the iOS Home app will prompt linking them together: each will take one side of the stereo channels.