Ballmer tipped in bid for LA Clippers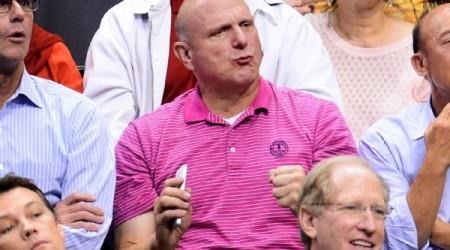 Steve Ballmer, formerly of Microsoft fame, has made a bid for the Los Angeles Clippers, it has been said. The information comes from ESPN's Ramona Shelburne, who speaks on the behalf of unnamed sources that confirm the leak. The rumor hasn't yet been officially confirmed.
According to these sources, Ballmer has made a bid of $2 billion for the team, and has penned an agreement with the Sterling family trust that has agreed to sell it. The NBA — not ill-fated former owner Donald Sterling — will get the final approval.
Ballmer's bid has reportedly trumped others that were received for the Clippers, with others bids said to have come from David Geffen at $1.6 billion and the investor duo Tony Ressler and Steve Karsh for $1.2 billion.
ESPN has said Geffen gave them confirmation earlier today that their bid has been formally withdrawn. Many have expressed excitement at the idea of Mr. Ballmer taking over the team, among them being Earvin Magic Johnson, who said Ballmer's ownership would be "a big win" for LA.
SOURCE: ESPN