balens Lens Cap has Built-in White Balance Tool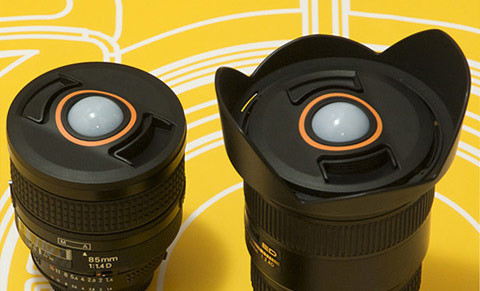 Face it, your in-camera auto white balance feature works poorly in condition like indoor lightings source from various color temperatures. Despite shooting in Raw format, uncorrected color setting often results in higher digital noise and wicked color cast after post-processing. A great white-balance tool comes in handy for critical photography assignments.
Conventional white balance tools requires round-disk filter like the ExpoDisc or a color-reference card to achieve much accurate color correction to that produced by your camera's auto white balance setting. balens eliminates the need of carrying extra set of white balance tools, incorporates a white balancing device onto a lens cap. It's an ingenious design that turns a regular lens cap into a convenient white-balance tool. Accurate white balance setting is as easy as put the cap on back the camera, points it at light sources then snaps a reference image for the use of pre-set white balance.
Available now in 52mm and up to 77mm sizes; the baLens White Balance Lens Cap comes with interchangeable neutral and warm domes and center pinch-release mechanism to keep the cap lock firmly on your lens.
[via impress]