Baldur's Gate: Enhanced Edition arrives on iPad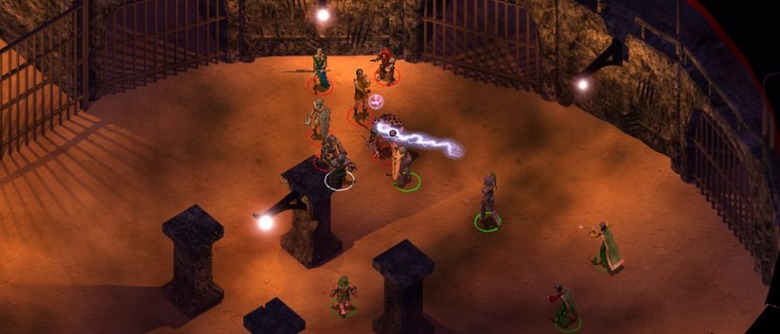 iPad owners had to wait a little longer than expected for Baldur's Gate: Enhanced Edition to arrive on their platform of choice, but the wait is over at last. The game, which takes the much-loved RPG from 1998 and enhances it for today's gaming generation, went live on the App Store today. If you've never played Baldur's Gate before, we have to suggest you check it out, but first a word of warning: you're going to spend a significant amount of time on this game.
With this release, Baldur's Gate: Enhanced Edition is now on PC and iPad, two of the four platforms Beamdog has announced for the game. It was scheduled to launch on Mac OS X alongside the iPad version, but last we heard, the OS X version was still in Apple's certification process. The game will also be coming to Android tablets (including the Nexus 7) at a later, yet-unannounced date.
Baldur's Gate: Enhanced Edition is actually $10 cheaper on iPad than it is on PC, but that's because two of the three added characters have become in-app purchases for the iPad release. Looking at the game's App Store listing, those characters cost $2.99 each, so it seems like you'll still come out paying less if you buy the iPad version and all of the in-app purchases. Cross-platform play is coming to the iPad version eventually, which means you'll be able to play multiplayer games with those playing on PC, Mac, and Android.
For the moment, Baldur's Gate: Enhanced Edition is only compatible with iPads that have been updated to iOS 6. Trent Oster tweeted today that the team still needs to work on the iOS 5.1 version for the original iPad, but that the game will be updated when that's finished. For everyone else with an iPad running iOS 6, you can snag Baldur's Gate: Enhanced Edition from the App Store right now for $9.99 [download link].