Baldur's Gate 3 is real and it's coming to Google Stadia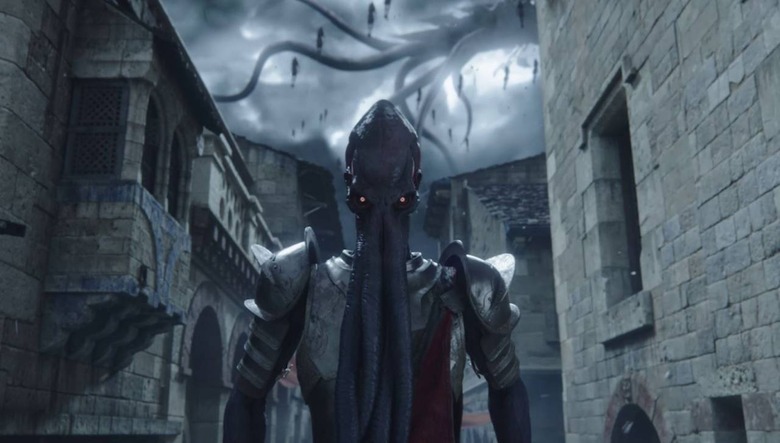 During its first Stadia Connect broadcast today, Google made one whopper of a reveal: Baldur's Gate 3 is in development at Larian Studios and it'll be coming to Stadia. Last week, Larian started cryptically teasing the third installment of some kind of video game franchise on its website. At first it seemed like the company was simply teasing Divinity: Original Sin 3, which would be the logical conclusion given the success of the first two Original Sin games.
It wasn't until later that one internet sleuth discovered that Larian's teaser may actually be for Baldur's Gate 3 and not Divinity: Original Sin 3. Now, it's clear that discovery was right on the money, as Larian has confirmed that it is indeed working on Baldur's Gate 3.
For those of you who might be worried that Baldur's Gate 3 will be a Stadia exclusive, you can breathe a sigh of relief. In a press release today, Larian said that Baldur's Gate 3 is being published "on PC and Google Stadia," which certainly suggests that it'll be available through more traditional digital storefronts.
There aren't very many details about Baldur's Gate 3 yet, but today Larian did deliver the first teaser trailer for the game. The company also said it's working alongside the Dungeons & Dragons team at Wizards of the Coast to develop Baldur's Gate 3, and that it'll be "based off current D&D mechanics and spells." So, it sounds like Baldur's Gate 3 will use the Dungeons & Dragons 5e ruleset.
Larian has also confirmed that Baldur's Gate 3 will be a multiplayer game, though in true Baldur's Gate fashion, you'll also be able to play through it solo if you wish. There's no release date yet, but Larian says that it will share more information throughout the year. We'll keep our eyes peeled for that info, so stay tuned.