We love our colored consoles here at SlashGear, and Sony seems all to willing to deliver. Hot on the heels of its new Classic White PS3 come consoles that have been colored Azurite Blue and Garnet Red. These two consoles are launching in Japan next month, with a launch in Europe apparently lined up as well.
While PlayStation Japan has no problem showing off the new consoles, we have to turn to Amazon Germany to find listings for the European versions. Though the consoles are the same color across both regions, Japan's blue and red PS3s only offer 250GB of storage, while Europe is getting twice that amount. The European versions also come with two DualShock 3 controllers each, while Japanese consumers will only be getting one controller with their colorful console.
Keep in mind, however, that while these consoles are definitely headed for Japan, a listing on Amazon Germany doesn't exactly count as confirmation. It's no doubt a good sign, but we won't be entirely sure until Sony says the word. In any case, Amazon Germany gives these consoles a price of €329.95 ($439.33), while the going rate in Japan has been set at 24,980 yen ($278.20).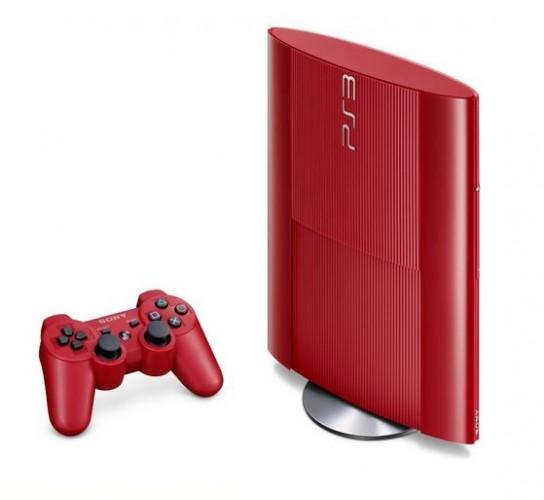 We're not sure if these consoles will make their way to the US, but considering Sony recently announced the Classic White PS3 for the States, things are looking pretty good. If you ask us, these look a fair bit better than the Classic White console, so fingers crossed. We'll update you if we hear anything new, so keep it here at SlashGear.