Avis Partners With Waymo To Support Self-Driving Car Fleet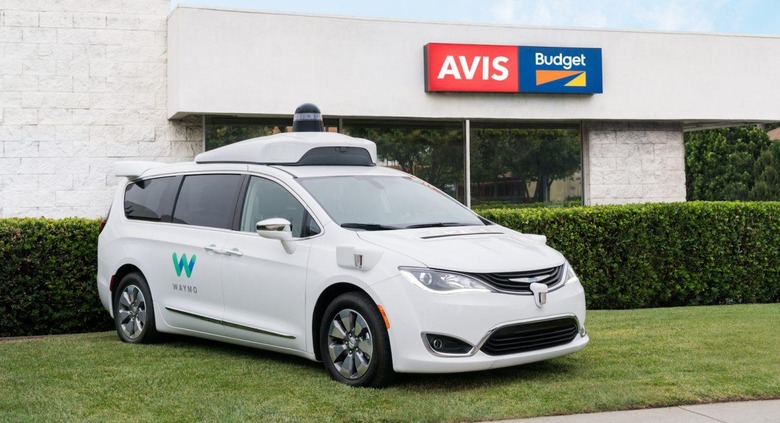 Avis Budget Group has announced a new partnership with Alphabet's Waymo, saying that it will maintain and support the latter company's self-driving car fleet. The maintenance/support offered under this partnership will take place at Avis's various rental locations, enabling Waymo to keep its vehicles maintained and ready for use in many locations. The Alphabet company is creating a 600-vehicle fleet, among other things, for riders to utilize.
Maintenance and support are both vital components in the race to launch self-driving car services, and by utilizing rental locations, Waymo will take advantage of established locations to keep the cars serviced and on the road. Talking about this, Waymo's CEO John Krafcik said, 'With thousands of locations around the world, Avis Budget Group can help us bring our technology to more people, in more places.'
According to Avis, which announced the news today, the rental company will perform other standard maintenance to the self-driving vehicles, including rotating the tires, evaluating and, when necessary, ordering and replacing car parts, cleaning the inside and outside of the car, performing oil changes, and other similar things.
Waymo, for those unfamiliar, started as Google's self-driving car project and was later given the honor of being a full Alphabet subsidiary. The company has been in a public skirmish with competitor Uber, which it sued over former employee Anthony Levandowski's alleged theft of Waymo tech secrets. Levandowski at one point worked on the Google team, later going on to form his own company Otto, which was then acquired by Uber...and with it, according to the lawsuit, Waymo's stolen secrets.
In late May, Uber proceeded to fire Levandowski reportedly over failure to cooperate with Uber's investigation, according to a leaked termination letter, among other reasons. Check out the timeline below for additional information on the legal matter, which is still ongoing.
SOURCE: Avis Budget Group