AVerTV Hybrid ExpressCard HDTV tuner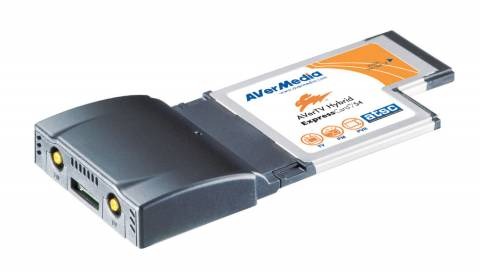 AVerMedia introduced its new Hybrid ExpressCard HDTV tuner. The card will fit into many newer laptops that support 54mm ExpressCard slot. With this card, you can basically watch any TV channels that are available over the air.
If you are in North America, you will be able to view HD channels that are being broadcast over the air and goes up to 1080i. You can also capture the videos to MPEG-2 format using hardware encoding.
The card features FM tuner for radio and comes with a remote and a mini-antenna. The AVerMedia Hybrid ExpressCard is shipping available immediately for $129.99.
[via press release]