Aventador Miura Homage celebrates 50th anniversary of Lamborghini's best model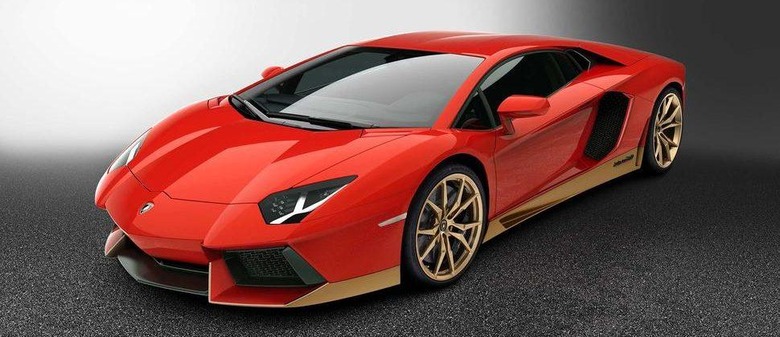 Currently being held in southern England this week, the 2016 Goodwood Festival of Speed is an event that celebrates some of the best classic cars of new and old. A fitting venue, then, for Lamborghini to debut its latest super-limited special edition: the Aventador Miura Homage. As you'd guess by the name, it's an Aventador with a few special features meant to celebrate the 50th anniversary of the Lamborghini Miura, one of the company's most iconic models.
While the Aventador Miura Homeage is certainly exciting to look at, especially with the original Miura's signature two-tone paint scheme, but its "tributes" are little more than aesthetic. Along with the paint job, which is available in the same six original colors as the Miura, the Homeage decorates itself with Miura badges on the sides and interior, along with the Lamborghini logo in black on the rear, and embroidered on the leather dashboard.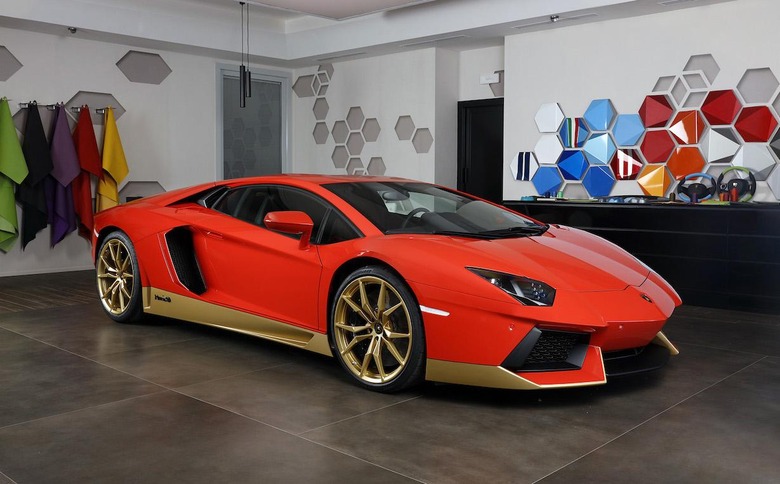 The wheels come in a choice of either matte gold or silver, and the interior trim can be black or brown. A special Miura 50th anniversary logo is stitched into the seats, again in gold or silver.
Beyond all that, the Homeage is still just a standard Aventador, with a 6.5-liter V-12 engine that produces 700 horsepower. Granted, that's almost double the original Miura's 380 horsepower. But it certainly doesn't have those gorgeous curves.
Lamborghini says it will only be making 50 Aventador Miura Homeage models, which means they were already snatched up before I even finished writing this sentence. It also makes it rarer than the 764 Miuras that were produced. But will it be more desirable? Probably not.
SOURCE Lamborghini