AVADirect Windows 8 PCs now available for pre-order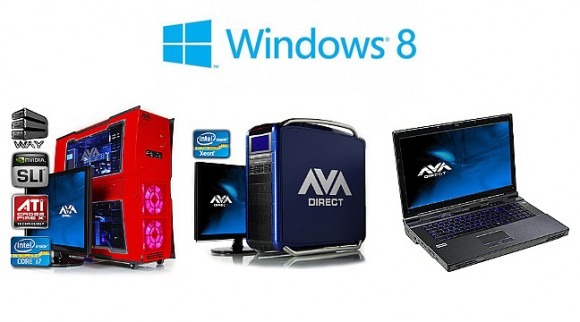 AVADirect, one of the largest custom PC manufacturers, is now taking pre-orders for custom-built Windows 8 PCs. AVADirect currently only offers Windows 7 and Linux options with their pre-built machines, but like other computer manufacturers, AVADirect will be offering Windows 8 starting on October 26.
AVADirect notes that "orders placed a week prior to release may be delayed by 3-4 days." The company says this is dependent on the number of Windows 8 copies it receives during the first shipment, which could mean that AVADirect may sell out of copies of Windows 8, and you may not get your custom-built Windows 8 machine right on release day.
Microsoft will officially release Windows 8 on October 26 during their launch event in New York City. The company has already had free preview versions of the operating system available for download during the past few months, so if you didn't get the chance to try it out, or if you're just waiting for the final version, next Friday will be the day.
It's estimated that Microsoft will spend anywhere from $1.5 billion to $1.8 billion on its marketing campaign for Windows 8, which is more than any company has ever spent on marketing for one of its products. It looks like the company is going big with Windows 8, and more so than any of their past products. Let's hope it pays off.