Autonomous SmartDesk Home Office Review: Standing desk on the cheap?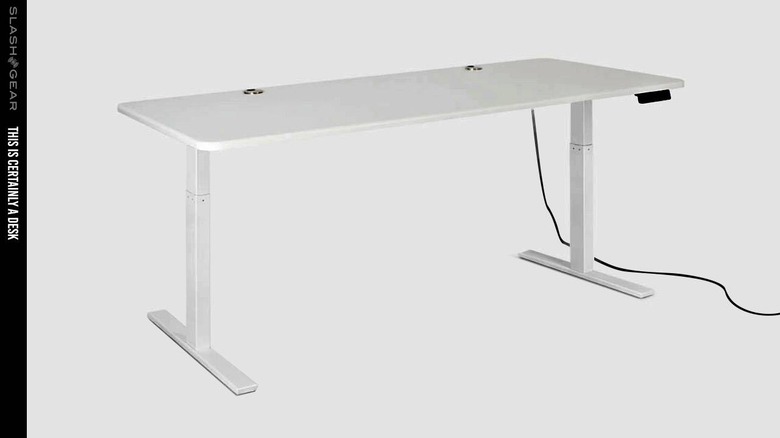 Over the past few weeks I've been using the Autonomous SmartDesk Hybrid-Edition while I work. This is a standing desk, but can also be used as a sitting desk. It has a control panel on its right side to adjust the heights at which it's able to rest. OF NOTE: This desk was originally called "Hybrid Edition" but is now called "Home Office" – you'll find that reflected on their listing site.
The desk we're working with here ships relatively flat and does not require more than a single adult to assemble. I put the desk together in around 15 minutes – the majority of this was arranging the cords under the desk with the included sticky-backed pull-ties. This desk is not light, as is the case with most electric, transforming standing desks.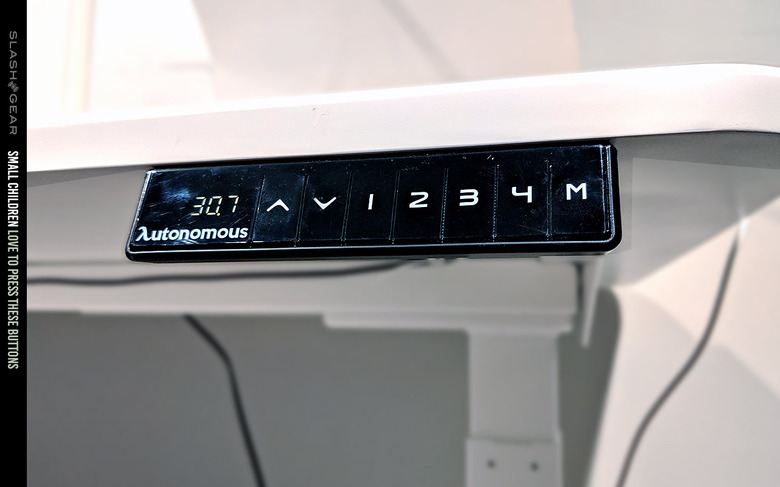 The desk comes in a variety of colors – we got a White Top and White Frame. You can also get Black Top, Bamboo Top, and black, white, or gray frame. These two parts ship in separate boxes – so don't go getting one in the mail, expecting that you've got the whole thing ready to set up.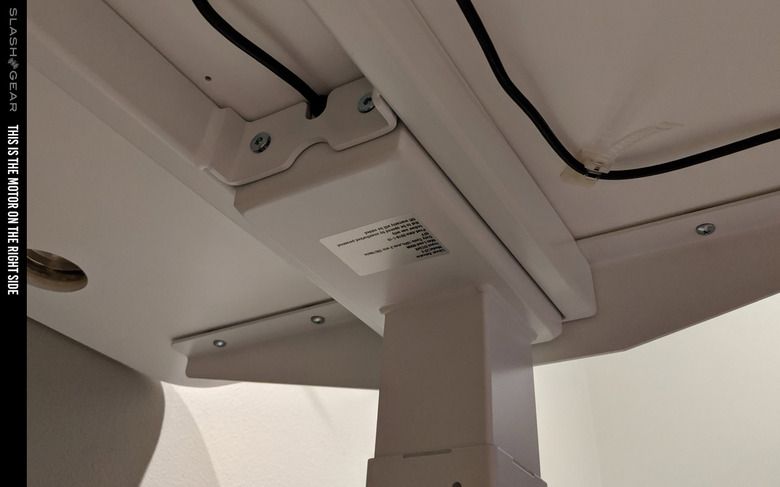 Heights at which this desk can rest range from 28-inches up to 47-inches. This is more than adequate for both sitting at the desk with a standard gaming or office chair, and standing fully upright. In the first few weeks of use of this desk, I found the motor movement to be smooth, so long as the desk was being used for relatively light hardware.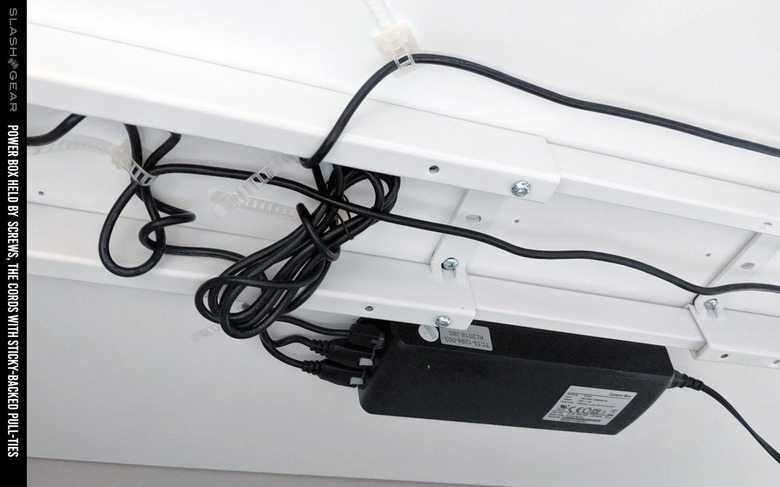 I do have some long-term concerns about this desk. Because of the lack of a crossbar or additional stabilization of of the legs, the desk gets a bit wobbly once it's at full height.
In addition, due to a number of reports of motor issues in similar Autonomous SmartDesk products, we'll be revisiting this review after we've been using it a while longer. It seems like these reports are focused on products released a few years ago rather than this most recent desk – but we shall see!
NOTE ALSO: There seems to be a standing desk brand war going on here on the internet. If I were you, I would avoid the reviews and reaction articles of any website that reviews standing desks AND JUST SO HAPPENS to sell their own brand of standing desk. I'm looking at you, WorkWhileWalking and BTOD.
At the moment you'll find this desk at Autonomous' online store for around $340 USD. The XL version will cost you around $470 USD. They all got a 30-day trial period, as well as a 5-year warranty (which is pretty decent). For now, Autonomous SmartDesk Home Office seems pretty OK for its price – but we'll be updating this review should we find any evidence of the surprisingly common negative feedback offered by customers online.
In the interim, you might also want to check out some previously-reviewed smart desks here on SlashGear. I recommend the Ergotron WorkFit-D Sit-Stand Desk myself.