Autonomous Mercedes car spotted cruising San Francisco streets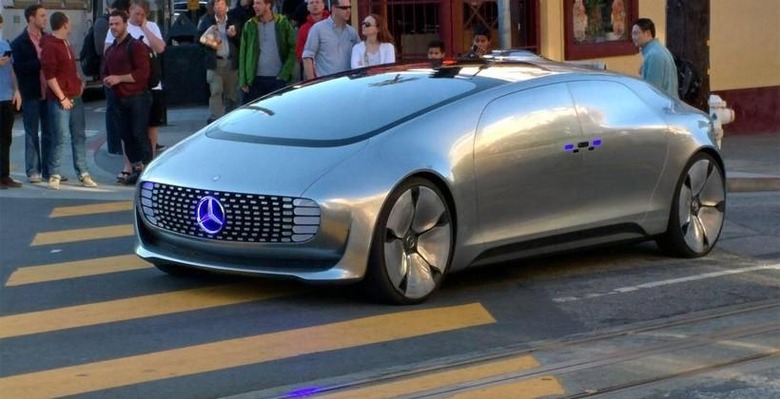 If you are an automaker testing out a new driverless car, the place to test them (or at least take photos) is in California apparently. A new Mercedes autonomous car has been seen cruising the streets of San Francisco and it looks like something out of Blade Runner that might take to the skies any second. The car is called the Mercedes F015 Luxury In Motion and was seen in San Francisco on March 4.
This car was unveiled last September in Las Vegas and we have talked about the autonomous Mercedes before. The car was apparently driving around San Francisco for a photo shoot and people on the street started to snap images of the car and those images spread via Reddit and Imgur.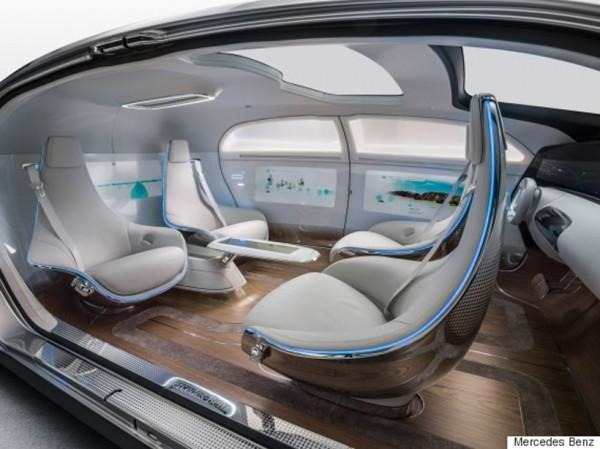 Reports indicate that the car was transported via trailer to shoot locations around the city, but people on the streets do report seeing the car drive. What we don't know is if the car was driving itself at those times or if a human was behind the wheel.
The car looks extremely futuristic and comfortable. I for one would be glad to be driven around in this thing. I particularly like how the seats can turn to face each other for conversation while the electronics take care of getting you to your destination.
SOURCE: Huffington Post