Automobile's Rearview Mirror DVR, Captures Everthing Right In Front Of You Eyes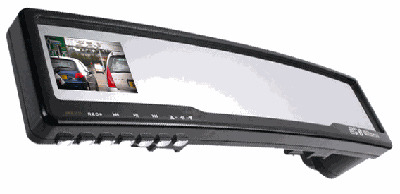 If you've been wrongfully accused of a car accident, didn't you wish to have a video footage to prove your innocence? Here's one for thought, Brickhouse Security has a unique mobile DVR that built in a car rearview mirror. It's using a Sony 1/3" CCD sensor and capable to capture video resolution of NTSC 510X 492 or PAL 500X582 in wide angle and low light condition.
The recording is automated with engine activity, including date stamp, time and stored directly to SD memory card. The mirror also has a built in 2.5" LCD screen to provide instant playback of recorded audio video footage. The cost is $449 from brickhousesecurity.com. Here's the footage of Brickhouse's mirror recorder in action.
[autoblog via brickhousesecurity]